YouTube creators are amping the game, adding YouTube transcriptions or transcripts or textual information to their videos.
YouTube transcription adds a new element to YouTube viewers' viewing experience, increases content comprehension, offers innovative ways to view visual content, and provides learning opportunities.
We have five ways to help you master the art of YouTube transcription if you need resources for your school homework or are simply interested in transcribing YouTube videos. Read on.
YouTube Transcription: Why Transcribe YouTube Videos?
YouTube transcription adds a new element to your YouTube videos. It lets you put well-researched keywords into your content for search bots to index and rank in search engine results pages (SERPs).
If you're a marketer, you'd want your video to land on Google's first search results page to drive more viewers to your YouTube videos.
Some people also cannot hear everything they watch on YouTube. It might be that their smartphones or computers have defective speakers or the person has hearing difficulties.
Some places require absolute silence, such as theaters, libraries, and similar venues. In some instances, background noise is so intense you have no choice but to put on your headphones. Unfortunately, some of us don't have good-quality noise-canceling headphones.
Transcribing YouTube videos is also essential for researchers who want a hard copy of video evidence. Students can also benefit from transcriptions, allowing them to read the lesson script without watching the video. They can mute their mobile devices and learn the content without disturbing fellow passengers.
So, how do you transcribe YouTube videos? Let's look at five ways.
5 Ways to Transcribe YouTube Videos
Transcribing YouTube videos is an uncomplicated process. However, some methods demand more input from you, which might be a good choice if you don't have the time. Let's examine the five ways to transcribe YouTube content.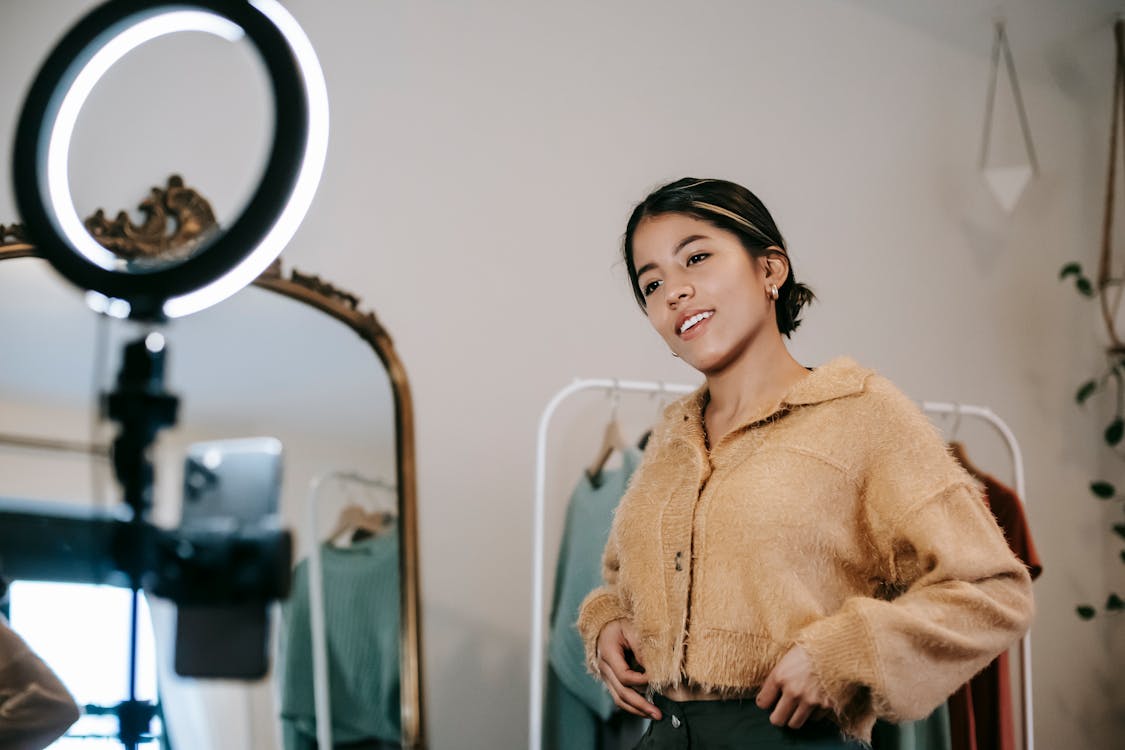 Use YouTube's Automated YouTube Transcription Feature
YouTube isn't only concerned about collating the best videos for you. It also looks for ways to improve your viewing and video consumption. Hence, it's not surprising that YouTube has a built-in automated transcription feature you can activate anytime.
If you have a YouTube video and you want to add a transcript, the easiest method is to edit the automated transcription. Here's how you do it.
a. Log in to your YouTube channel.
b. Look at the menu ribbon above your account banner. You should see "Video Manager" alongside "Subscribers" and "Views." Click on "Video Manager."
c. Scroll down to the video you want to transcribe. You should see a video thumbnail and title. Below the title is a drop-down menu labeled "Edit." Tap the "Edit" button to open the video.
d. On the next screen, look at the ribbon above the video title. You should see "Info & Settings," "Enhancements," "Audio," "Annotations," and "Subtitles & CC." Tap the "Subtitles & CC."
e. Click "English (Automatic)" on the right panel next to the video screen.
f. You should see the fully automated video transcription on the left side of the screen. You'll also observe the closed captions or subtitles on the video screen as you play the content.
g. Compare the automated transcription to the video's audio. Click "Edit" at the top right corner of the screen to modify any inaccurate text.
h. If you're satisfied with the editing, click "Publish Edits" next to the "Edit" button. Activate "English" and "English (Automatic)" on the right panel, and play the video. You should see accurate closed captions.
Use Google Voice
People who love Siri, Alexa, and other voice assistants recognize the power of voice recognition software. It is a hands-free approach to almost everything, including transforming audio data into written or readable information.
The good news is you can use different dictation tools to transcribe your YouTube videos. We recommend using Google Voice because YouTube is a subsidiary, ensuring more accurate transcription. The steps are as follows.
a. Open your Google Docs using your Chrome browser. Although the feature might also work with other browsers, compatibility issues might occur. It's best to keep everything under one brand – the Google badge.
b. Check the menu ribbon on Google Docs and click on "Tools."
c. Look for "Voice Typing" and tap it to use Google Docs' Voice feature. Alternatively, pressing "Ctrl+Shift+S" activates the Voice Typing feature without going through "Tools" and "Voice Typing." You'll notice two panels on the screen. The left pane must have a microphone icon.
d. Launch YouTube in another browser tab and pick the content you want to transcribe.
e. Click on the Google Docs tab and activate the Voice Typing feature by tapping the "Click to Speak" button.
f. Return to the YouTube tab and hit the video play button.
g. Your document should be ready as soon as the video finishes. Unfortunately, if you're transcribing a one-hour video, you must wait that long.
This method relies on well-functioning computer hardware, especially speakers. If the volume is too low and ambient or background noise is too great, there's a chance you might get an inaccurate YouTube transcription. It would be best to perform this technique at night when everyone else is asleep to minimize unwanted noise.
Download and Manually Edit the YouTube Transcript
Google Docs' Voice Typing feature is a handy technique for transcribing YouTube content. Unfortunately, it's not as accurate as having a professional transcriptionist write and edit every word from the video. However, it's still possible to manually edit the YouTube transcript by downloading the transcription onto a document app and editing it.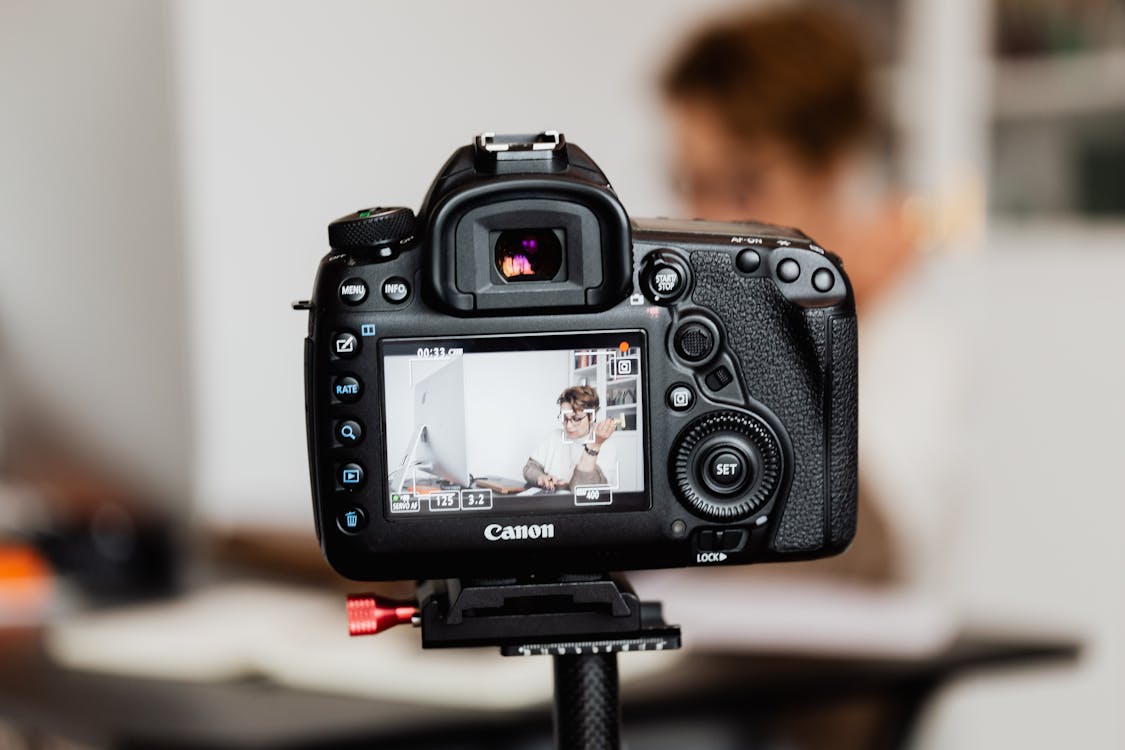 The steps aren't complicated either. Look at the following.
a. Open YouTube using your browser and look for the content you want to transcribe.
b. Check for the three horizontally-aligned dots on your video screen's right corner. If you see the dots, click on them.
c. On the drop-down menu, tap "Show Transcripts." YouTube automatically splits the screen into two sections – the video on the left and the transcript on the right. Notice the video transcription for the timestamps.
d. Click the three vertically-aligned dots at the transcription panel's top right corner.
e. From the drop-down menu, tap "Toggle Timestamps" to deactivate the timestamps on the transcription. You don't want to copy these onto your document file.
f. Open a document app on your computer, such as MS Word, WordPad, Notes, and similar programs.
g. Return to the YouTube transcription panel and highlight the text you want to copy. Press "Ctrl+C" or right-click the highlighted text and open the word document. Press "Ctrl+V" or right-click on the blank document and choose "paste." Use "Cmd+C" and "Cmd+V" if you have a Mac.
h. Read and edit the transcript. You can upload it to your YouTube channel if satisfied.
Transcribe the YouTube Transcript Yourself
Not everyone likes this method because it's time-consuming and requires exceptional listening skills. You'll also need high-quality headphones to help listen to the audio clearly, allowing you to transcribe the YouTube video with greater accuracy. Here are the steps.
a. Use high-quality noise-canceling headphones to listen to the YouTube video's audio.
b. Open a word processor, such as MS Word, Google Docs, or Notepad. Split the computer screen in two, and position the YouTube video on one side and the word program on the other.
c. Hit the "Play" button and begin typing. Take advantage of YouTube's different video control settings to obtain transcription accuracy.
d. Review your work and read-along with the YouTube audio. Finalize the document once satisfied.
e. Follow Steps A to D in "Using YouTube's Automated Transcription Feature". Look for the "Add New Titles or CC" button and click on it. Next, tap "Upload a File."
f. On the pop-up window, pick "Transcript" and "Choose File." Another window opens to let you pick the transcription file you made in Step D here.
g. Alternatively, you can tap "Transcribe and Auto-sync" instead of "Upload a File." This technique allows you to copy ("Ctrl+C") your finished transcription and paste ("Ctrl+V") it on the open YouTube window. Tap "Set Timings" and wait for YouTube to finish everything.
h. Hit the "Publish" button once ready.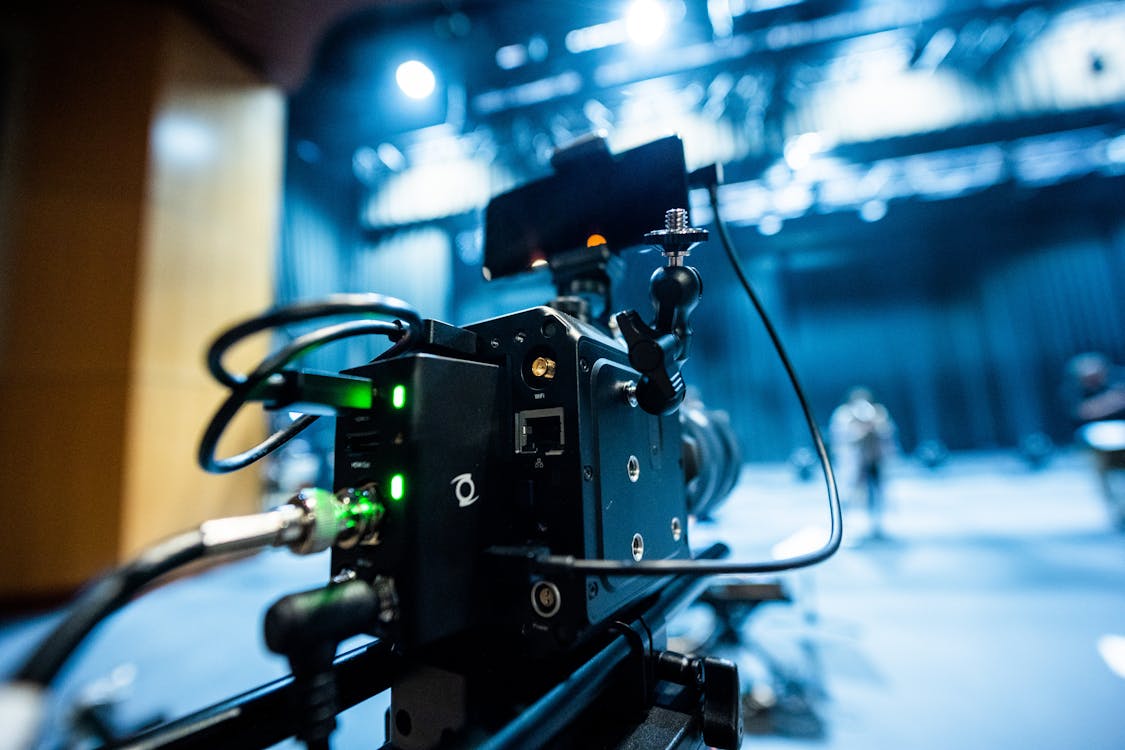 Hire a Professional Transcriptionist
Hiring a professional transcriptionist makes sense if you're the type who neither has the time nor patience to transcribe YouTube videos themselves. These are people with excellent listening and highly accurate typing skills. They are like your court stenographers, capable of taking down every word and sound they hear from a video and putting those on paper or a digital equivalent.
You have two options for transcribing YouTube video content with this method: freelancers and a YouTube transcription service.
Freelance Transcriptionists
Market trends show that 58 million Americans are freelancers, contributing at least $1.4 trillion to the national economy. Tech giant Google employs more than 120,000 freelancers, accounting for 54% of its workforce. Almost half of all businesses hire freelancers for their needs. It's not surprising YouTube content creators will also want to tap into this growing industry.
Freelancers are highly skilled workers who offer their expertise per task or job. You can negotiate the terms of the video transcription you require.
For example, you can post a job offer for freelance video transcriptionists with a $0.75 to $1.50 compensation for every audio minute (the industry average). You can also offer an hourly rate if you have lengthy YouTube videos to transcribe.
Here are the steps.
1. Look for the best freelance transcriptionists on UpWork, Freelancer.com, and other leading freelancing platforms.
2. Post a job offer and description, including other pertinent information about the work. You might want to add how much you're willing to pay, the qualities you're looking for, and how soon you need the transcription.
3. Wait for candidates. It usually takes time before freelancers apply to your project post.
4. Screen the freelancers applying for the project. Lay down your terms and expectations and evaluate your shortlisted freelancers. You might also want to interview the candidates.
5. Send the YouTube file to the chosen freelance transcriptionist and wait for the project's completion.
6. Pay the freelancer if you find the transcription exemplary.
Unfortunately, hiring a freelance transcriptionist can be challenging, especially if you don't know how to screen and evaluate candidates. It's also not the best solution if you want your video transcription in a hurry. The screening and selection process is lengthy, and you don't have any guarantees of stellar results.
Given these limitations, a professional YouTube transcription service is a better choice.
Professional Transcription Service
Most transcription services offer two solutions for people who need a text file for YouTube videos.
The first is professional transcription. Many transcription solutions have a team of professional transcriptionists similar to freelancers. They only differ in that clients don't interact directly with these transcribers. The company serves as an intermediary, assigning the job to one of its in-house transcriptionists.
The best part about this approach is its high degree of accuracy. Transcription companies only hire professional transcriptionists with impeccable listening and typing skills.
Each candidate undergoes rigorous screening, testing, and evaluation to ensure only the best transcriptionist gets the job. You'll feel more confident about the quality output you'll receive.
Unfortunately, it takes time to complete the YouTube transcription. If you're in a hurry to upload the transcript to your YouTube video, you'll want a faster solution.
Besides professional transcription services, companies also offer automated solutions. These technologies are similar to Google Voice and Microsoft Speech to Text, except they're more accurate.
Professional transcription providers have a team of information technologists and computer experts who design and implement voice recognition software for translation.
It's like Siri, Alexa, and Google Assistant. However, the software's single objective is to transform audio information into written or readable data.
The YouTube transcription process is the same, regardless of which solution you choose – professional transcription or automated transcription.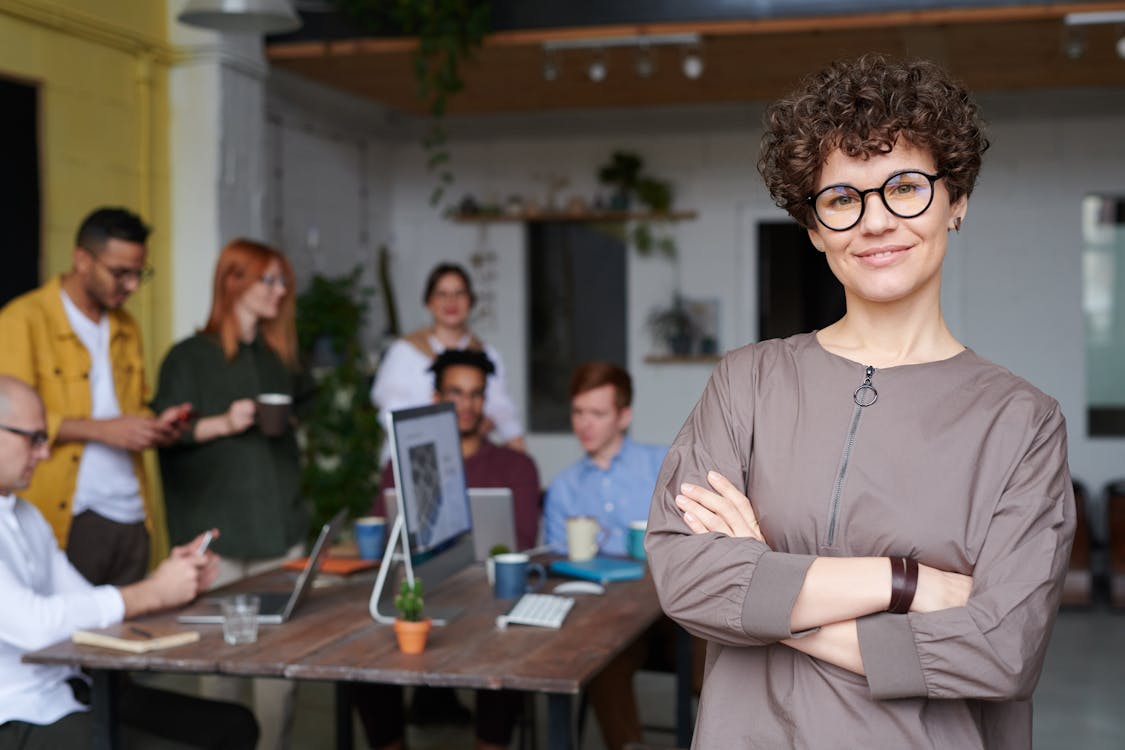 Choose the professional transcription service you want to use in transcribing YouTube videos. Some companies require you to create an account with them, while others can avail of transcription services as guests.
Log in to the service and upload the YouTube URL you want the company to transcribe. Alternatively, you can upload the video file directly from your computer hard drive. Unfortunately, some providers might not have this option. It would be best to check their terms before you proceed.
Some companies offer optional add-ons to the transcription order. For example, you might want to expedite your video transcription, receive a draft transcript within minutes, add timestamps, and more. It's worth noting that these extras come with a fee and that not all transcription service providers offer them.
Wait for the company to send your transcription order to your email address. Some providers send the finished transcript to your account on the platform. The waiting period depends on which transcription solution.
Automated transcription services are almost instantaneous. You'll receive the video transcription within seconds, depending on the video length. Unfortunately, this method is less accurate than a professional transcriptionist.
On the other hand, professional transcribers can get your order ready in two to three hours, depending on video length. It takes time because professional transcriptionists strive for accuracy, not convenience.
Final Thoughts
Mastering the art of YouTube transcription is a cinch if you use any of the five methods we shared. You can transcribe the video yourself if the information you require is only for personal use.
However, a better option is to use a professional transcription service if you want to add a transcript to your YouTube to increase internet searchability. It's the best choice for YouTubers who want to leverage the online video-social media platform's reach and monetizing capabilities.
For accurate YouTube transcription, hire GoTranscript and our reliable human-generated transcription services.