Seventy four percent of podcast listeners listen to learn new things, relax, be inspired and be entertained. But then, almost fifty-percent say they don't know where to find podcasts! That's why it's important to improve the SEO for your Apple podcast.
Why? There's a huge competition out there. For example, there's a total of 1.96 million podcasts on Apple Podcasts, which hosts 47 million episodes. Apple updated its app and included transcript search on it.
So, if you're a podcast host looking to grow your audience and help them find your show, you should have your podcast audio transcribed and include its full transcript in show notes for every episode, allowing you to attract listeners interested in listening to the topics you're covering.
Getting a full transcript in the show notes also improves your podcast channel's SEO because listeners get to find your podcast easier than they would with a podcast that does not have a transcript file for their episodes.
Submitting your podcasts to Apple Podcasts
Apple is where you want to be for your podcast because it is the most used and popular platform for a podcast directory. To be hosted and publish your Apple podcast on the Apple Store, keep reading.
Create your podcast, record your first episode, and export your podcast file to MP3. Find a host for your show, create your RSS feed, and upload your show to Apple. Follow these steps.
1. Sign up and create an Apple Podcast Connect account. The Apple Podcast will be your dashboard where to submit your RSS Feed.
2. Find a podcast hosting solution and create an account there. The podcast hosting will host both your audio files and RSS feed.
3. Publish an episode. It can be a podcast trailer.
4. Look for and fix any RSS mistakes to ensure that your podcast will be configured properly.
5. On your Apple Podcast Connect, add a new show. Find and then click the + icon and then choose "new show."
6. Copy and then paste your RSS feed URL into Podcast Connect.
7. Wait for about 10 minutes for Apple to process your submission and details.
8. Click "Submit podcast for review." The review process will take up to eight days. Once verified and approved, your podcast will be included in the Apple directory.
That's it! These are the steps to upload your podcast on Apple Podcast. In the next section, I'll share a more detailed guide on how to start with podcasting and later promoting your show.
Podcast Hosting
A reliable hosting platform is important to grow your audience and manage your files. This specialized service can store and deliver files, which are associated with your podcast. There are many podcast hosting companies, but not all can offer excellent tools for your podcast.
Podbean
This hosting includes lovely designs and customizable themes and has built-in tools for automatically submitting your episodes to directories like iTunes or Apple Podcasts, allowing your audience not only to listen but also download your podcasts.
Buzzsprout
This is a good podcast host for beginners. All you need to do is to upload your file and it will handle the rest for you, like automatically submitting your episodes to podcast directories, ensuring your podcast will be available on apps and devices.
Libsyn
One of the first podcast hosting providers, it's an easy to use platform that can also help in promoting your podcast in apps, devices, and platforms.
SoundCloud
It is one of the most popular platforms for music and podcasts and is easy to use. You can copy and paste the URL in your WordPress pages and posts.
As a beginner to podcasting, you should try every free hosting service to find out which the best platform to use is. And once you've figured out which one is for you, you can consider getting a paid plan for your podcast hosting.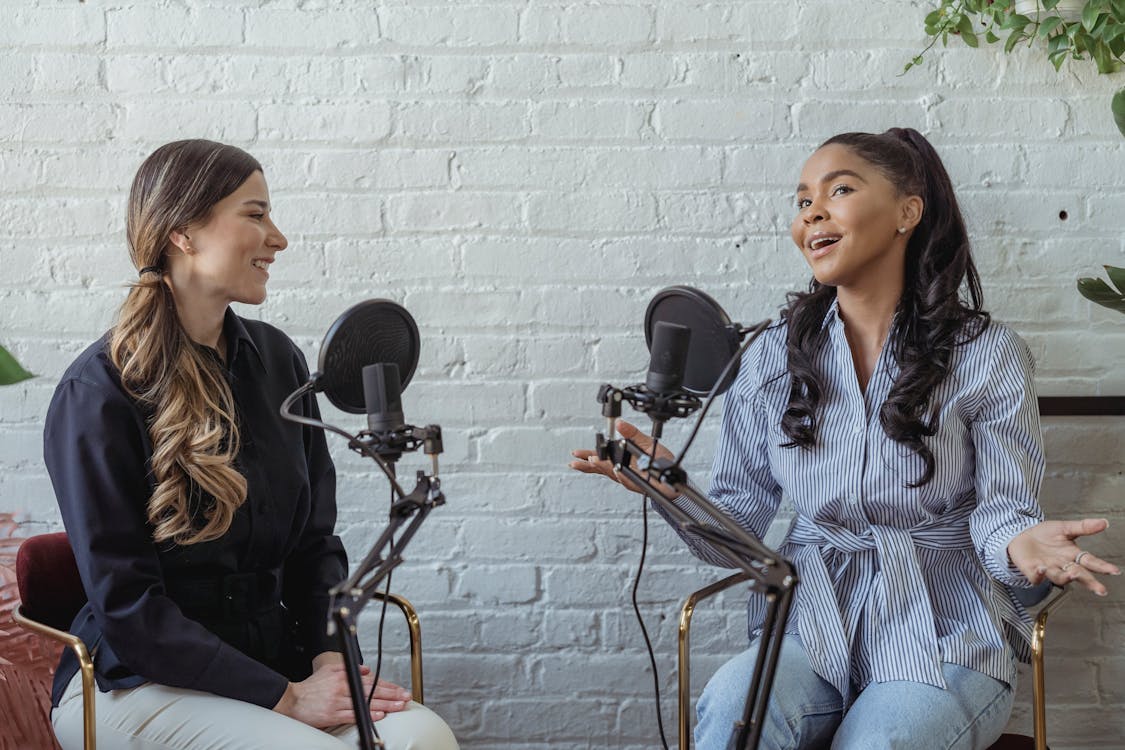 Apple Podcast: How to Create Your RSS Feed
You want your followers to stay current with your content, but you should make it easier for them. That's why you need an RSS feed, which also allows them to subscribe easily. When they subscribe to your RSS feed, they'll be able to check out what's new.
Do you know how to code? Create an RSS Feed using XML in order to title your feed and more. Then, you can easily add a new item for every episode, allowing your episode to show up automatically in the feed of your audience.
Alternatively, use a feed builder and then host your podcast directly on RSS.com to create an RSS feed. This applies to you especially if you don't know how to code. Check out the following steps to create an RSS feed.
1. Sign up and create a podcasting account on RSS.com
2. Verify and confirm your email address, and then choose the New podcast button.
3. Add your details, such as your podcast title, description, and RSS address feed.
4. Select Next.
5. Type in your author details, choose up to three categories, and then click "Save and finish."
Voila! You've just created your RSS feed.
NOTE: If you built your feed, you should use Podbase to test your feed and ensure that working properly.
How to Submit Apple Podcast to iTunes Connect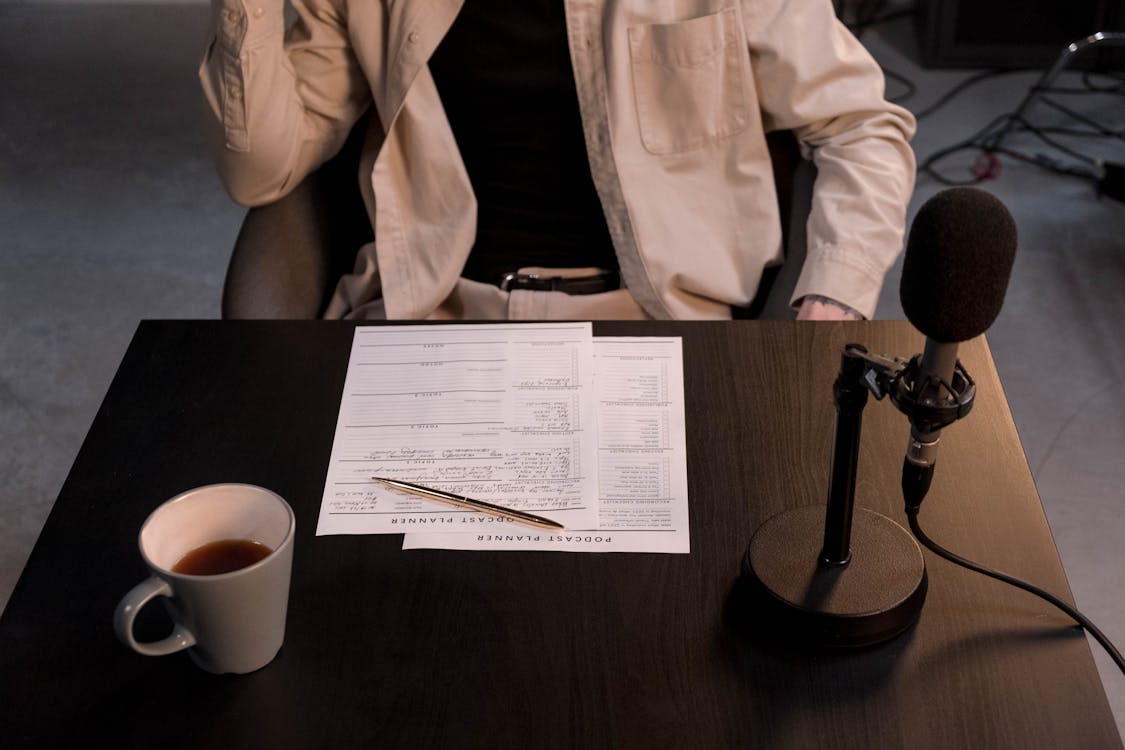 The next section in this guide is submitting your podcast to iTunes Connect.
Check the requirements of Apple for the Apple Podcasts and ensure that you comply and that your podcast is Apple Podcasts ready.
You should have at least three episodes, which must be uploaded to the podcast hosting you've chosen. Note that Apple is unlikely to feature you if you just have one episode submitted.
Create an iTunes account. This applies even if you already have an Apple account. Don't use your personal Apple ID.
Submit your podcast to iTunes Connect.
Check that your information is accurate. Click on "iTunes Store," move the cursor to the bottom, and then under Explore, click the Podcast link.
Next, submit a podcast.
Log into your account, and then on the left of the dashboard, click the + icon, and then copy and paste your RSS Feed URL. Without validation errors, your Feed Preview must automatically load.
Once the feed has been validated, submit your show. Click "Submit," and then wait for Apple's approval. You must receive an email if you're approved to submit to the Apple directory.
Once approved, you can share your show on social media, friends, family, and others.
You can start managing your first podcast episode from iTunes Connect, which offers you the ability to update your feed through the Mirror URL feature that lets you keep a static URL for every listing.
How to Promote Apple Podcast
Once you're all set up and you have published your first episode, the next goal is to promote your podcast to grow your audience and position yourself as one of the authorities in the niche you've chosen.
Check the behavior of your listeners: Log into your Apple account, and then from the dropdown menu, select "Podcast Analytics. Check your listener data and use it to make adjustments or improvements in your show and marketing strategy.
Ask your listeners to subscribe: To rank higher on iTunes, now Apple Podcasts, ask listeners to subscribe so that they stay updated with your most recent content.
Get your podcast listed in as many places as possible: Besides Apple Podcasts, you can submit to other directories, such as Google and Spotify.
Share testimonials and reviews of listeners: Ask your listeners to tag you on their social media whenever they're asking questions. Also, as people like to hear their names being spoken online, you should use this simple tactic of mentioning them to promote your podcasts. When you do, listeners are more likely to share that episode on social media.
Create a blog: This is one of the most basic ways to promote a podcast and reach a larger audience. Why start a blog? It makes sharing easier. People will just have to share your blog post other than a Google or Apple podcast link. You'll also reach more people by publishing both spoken and written content.
Create an email list: This allows more people to stay updated about new episodes. But to use this strategy, you should have an email provider and a website.
Other Ways to Promote a Podcast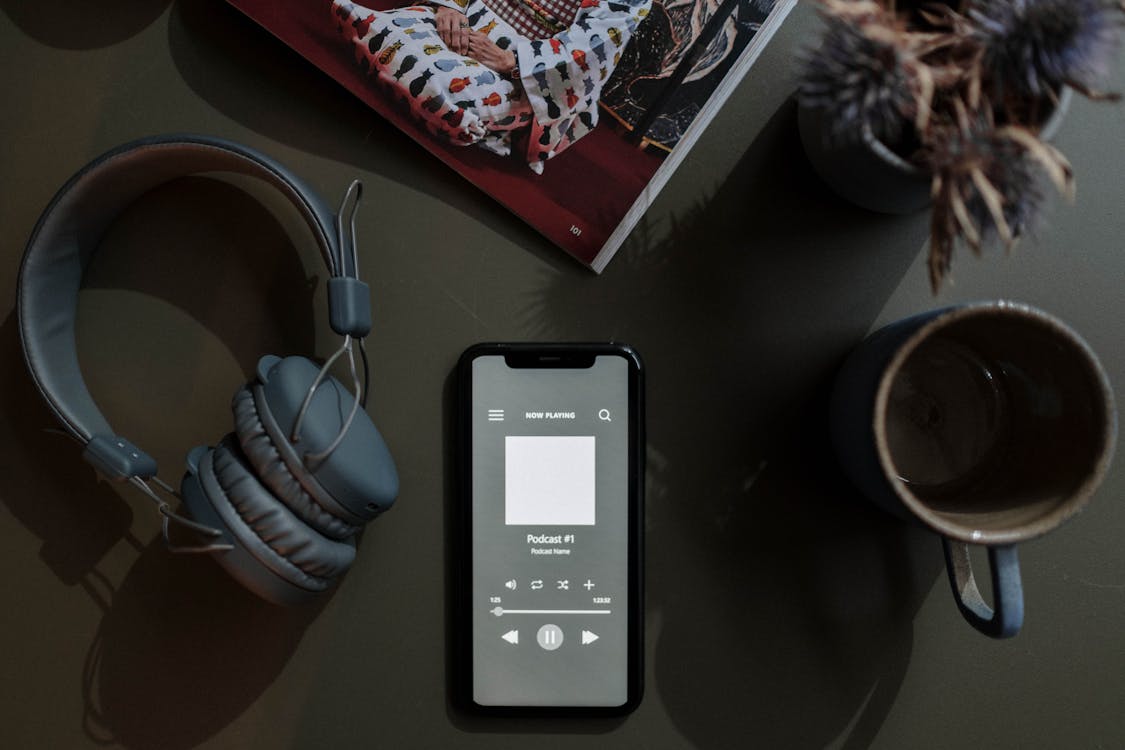 For more ways to promote an Apple podcast, check them out in the following.
Connect to other podcasters with a similar audience and guest on their shows
This is one of the best ways to be exposed to more listeners, while making connections. Click the RELATED tab in your iTunes app to find shows with similar audiences.
Guest other podcasters on your show
Leverage the audience of other podcasters to grow yours. Provide them with premade images and quotes for social media sharing.
Create audiograms and tease episodes
Promote your content visually by adding audiograms in your marketing mix. An audiogram is a combination of soundwave, audio track, and image. It may also include a clip transcription, making it more attractive for listeners that consume video content on Facebook, Twitter, and Instagram.
Add links to your email signature
Add links to places where your listeners can listen and download your episodes, specifically links to your most popular episodes.
Record a tagline with podcast guests
These taglines are great teasers especially if your guests are well-known in your niche.
How to promote a podcast on social media
Social media is one of the best venues to expand the reach of your show. The following are some tips on how to use it to grow your audience.
Run a contest/giveaways on social media
For example, do a giveaway asking your listeners to subscribe to your podcast show. Ask them to take a screenshot and then to tag you on social media.
Alternatively, you might want to give them an entry if they follow you on Twitter or Facebook or more entries to the contest if they would refer a friend.
Giveaways can help you build an audience, but be sure to give your winner something that is aligned with your show and brand.
Aim for 80/20 spread on social media
Do not just promote your show or announce a new episode on Facebook, for instance. Focus on your audience and offer them value.
As while social media is a great channel to connect with and grow your audience, you must not be overly promotional when using it.
Don't just advertise your sponsors or sell your merchandise, but you might want to initiate a discussion with the community and ask them what they know about a certain topic, building a genuine connection instead of focusing on promoting your brand.
As a general rule, 80% of your social media posts should focus on value and only 20% should be promotional.
Customize your content on every social media channel
Social media users expect a specific type of content one every platform. Use Twitter for quick and short updates, Facebook for deeper discussions and longer posts, and Instagram posts with a nice photo to go with every post.
Convert podcast into a YouTube video
Make your podcast available on many platforms, including on YouTube. To get better exposure for your Apple podcast, repurpose your content for YT. Include show notes, social channels, links to your website, and subscription links in the YouTube video description.
Choose the right timing to publish your content
You must publish at strategic times to get better exposure. Check for similar podcasts and identify the times they publish new content. If you spot a trend, you might want to implement it for yourself, too.
Get an Apple Podcast Transcription to Boost Your SEO
To get better exposure and offer your audience an option to consume audio or text content, consider adding a full transcript of every episode in your description or show notes. You can repurpose this transcript as text for blogs, social media, YouTube videos, and other online content.
GoTranscript can transcribe your episodes for as low as $0.77 per minute of audio. Our agency can also offer you big discounts for a high volume order. For example, ordering a transcription service worth 2500+ minutes will give you 50% off. Order today!