During the last year of a Masters or PhD degree academic major, there is a requirement to write a dissertation, or in other words, a scholarly thesis. A dissertation is usually an academic paper which contains a specific topic, something a person has studied for a few years during courses, lessons, and practice studies.
While compiling the information for a dissertation, one of the most important parts is audio data from various interviews, video data, and other essential information compiled into an audio file. The audio files are usually attached to the paper version of the dissertation as proof of all the information gathered for the thesis.
A dissertation transcription is attached as well, as the audio files take a long time to listen through. Transcribing the information takes a lot of time, leaving virtually no time for the student or professor to write the dissertation itself. The time a transcription consumes is the main reason why students turn to professional transcription companies and websites, cutting their work in half and allowing themselves a stress-free environment for writing the thesis, and studying at the same time. Transcribing is tedious, converting the audio files into a text-based document is even more meticulous, which is the reason why so many people turn to expensive transcribers who overcharge for their work. Searching for a reasonably priced transcriber is the best solution to a problem like this, which is why GoTranscript offers their transcription services at a great price.
Dissertation Transcription
There are a lot of audio types that need transcription, some of them are simple group discussion recordings, some are conference video files, interview files, and so on.
Firstly, while recording a group discussion, the information received is scattered, ideas and data may be hard to sort through without a transcription. Every group member has different opinions, the communication is very information driven. For a flawless transcript, it's impossible juggling the writing of a thesis, and transcribing an audio file with multiple overlapping voices without fail. A professional transcriber can do it for you!
Deciphering a classroom lecture is also a tedious task at hand. The level of precision required is very high, because a recorded lecture may have future references or study material that is essential for a dissertation later on. A transcriber can easily compile all of that information for easier access.
When you need time to do other research and you still have a looming one-to-one interview audio file in your computer, letting a professional take care of big files would be the perfect solution. An interview audio file is usually massive, and takes much of that needed study time away from you.
Along with interview data, and classroom lecture recordings, there are conference or seminar audio files to take care of. It's a complex process, and needs to be handled with utmost care. Whether you have to transcribe one, or two lectures, it's still very time consuming, but necessary.
Transcription is used not only for audio files, but for taking notes, or video file analysis. Retaining the exact information is fairly important, and taking notes from dictation, or videos need to be captured accurately. Transcription services are used when there's a short period of time for this to be done.
One of the hardest things about transcribing is that spoken words can be easily mistaken for others, and representing the language and its forms is particularly hard if you're not trained for it. The transcription has to be systemized, as well as professional.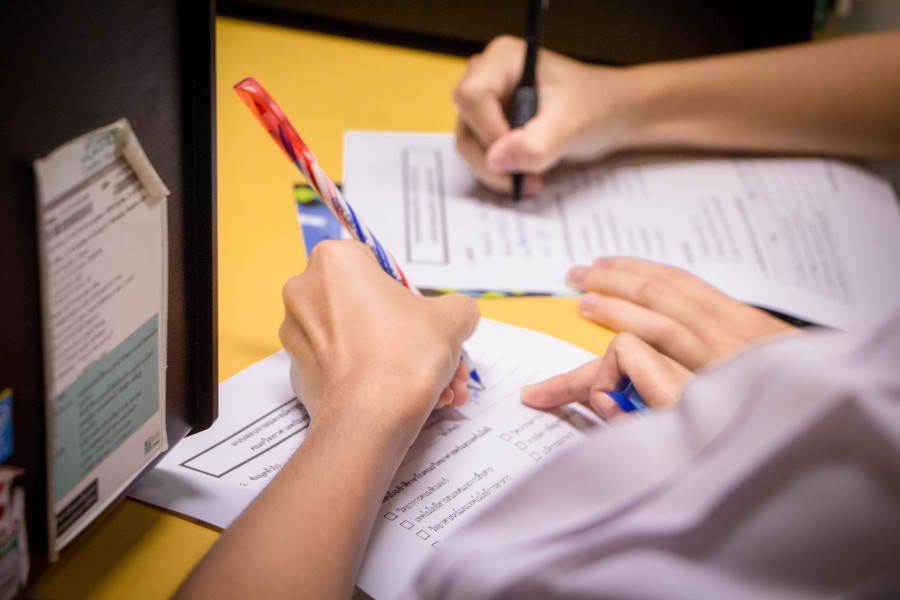 Why Should You Consider Hiring a Professional Transcription Service?
The first thing that comes to mind when thinking about hiring a professional to transcribe your files is the price. There are multiple transcription service websites to choose from, but here's why GoTranscript is in the lead.
The services provided by a professional team are reasonably priced! It's especially great for people who work on a low budget - students, professors, and small research businesses.
While hiring a transcription service the key to success is finding out if the business offers confidentiality and data privacy. We all want to keep our documents safe, and untouched by anyone else. An agreement to a safety policy would be the best option.
An clean, and understandable infrastructure also shows how professional a transcription company is - for example, if the company uses their latest tools of transcription it's a sign of a perfect infrastructure. That way, you will know if the services you're paying for are going to be of only the best quality.
Make sure the transcription team doesn't delay their work, unless there's a glitch in their system. Since you're paying for a time-frame, it's very important to find out if they're going to be late. Your work depends on it!
And lastly, the transcriber has to be familiar with all audio and video files on the market today, as well as transcribe the written text on formats that you require, be it a word document, or a simple text on a notepad.
Dissertation Transcription Importance
Handing in a dissertation to finish a university is vital. Juggling a few things at once is already hard, which only proves how integral dissertation transcription services are.
Choosing GoTranscript for transcribing your audio and video files is the best choice if you're looking for a professional team of transcribers, quality transcriptions, and fast results. GoTranscript uses the newest transcription tools on the market, and a talented team of people will provide you with only the best solutions to transcribing your files.