Have you ever heard people tell you to trust things you see and not what your ears tell you? How about seeing is believing? Although videos provide you visual information, they also have data that only your ears can pick up. Unfortunately, there are instances when the audio is mediocre that you cannot make sense of what the actor in the video is talking about.
The good news is there's a YouTube transcript you can open and view to ensure what you're seeing is similar to what you're hearing. And if you're a business owner and would like to boost your rankings, adding transcripts to your YouTube videos makes perfect sense.
Sounds exciting? Read on.
What are YouTube Transcripts?
According to Google, a YouTube transcript is nothing more than captions or the words (or text) present in a video. It is like looking at a movie script, except it's shorter.
For example, you might watch Gordon Ramsay share his secrets to perfecting the iconic Beef Wellington. Some people might find it challenging to follow every word he utters in the clip (knowing the fiery Chef). There's also the uncanny English of Scots, which is a tad different from British English and American English.
A video transcript helps you understand the video better, giving you a chance to read the words the actor or voice-over talent says. It's like watching a foreign-language film with English subtitles at the bottom of the screen. However, we call this closed caption, although it remains a transcript.
Why YouTube Transcripts are a Must
There are many reasons YouTube videos with embedded transcripts fare better than those without closed captions. We believe the following reasons are more compelling than others.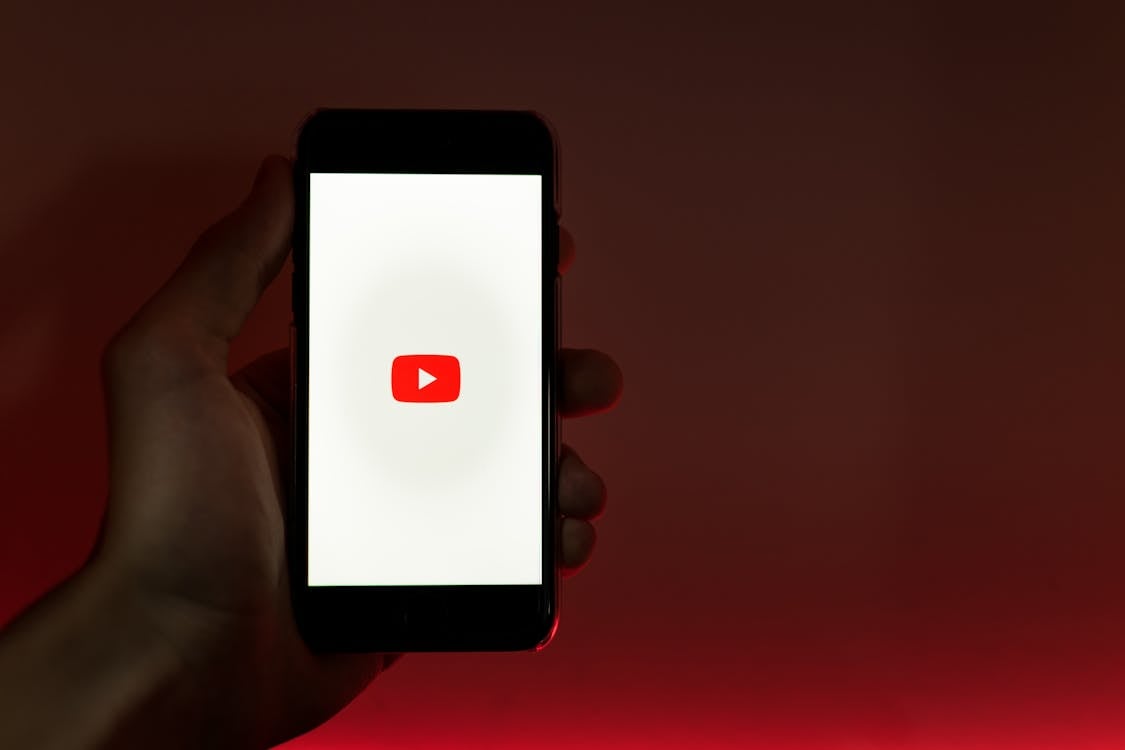 Appeals to More YouTube Viewers
Not all YouTube videos have exceptional audio quality. Sometimes, the background noise or embedded music drowns out the voice, making it nearly impossible to understand what you're watching. If you're like most YouTube viewers, you'll quickly swipe to another video, regardless of how exciting the clip is.
There are also instances when your environment doesn't make it pleasant to watch your favorite YouTube channel. Honking cars, thudding foot traffic, barking doors, and other loud noises can make YouTube viewing less enjoyable. It shouldn't be a problem if you have noise-canceling headphones. Unfortunately, cranking up the volume can also increase your risk of noise-induced hearing loss.
Some people might have difficulty listening to the audio of YouTube videos, even with headphones. Some YouTube viewers might prefer watching videos on silent mode to avoid disrupting or annoying others.
A YouTube transcript is advantageous in these situations. It gives people the chance to understand better what they're watching without annoying anyone, using headphones, and risking noise-induced deafness.
Improves a Company's Search Results Ranking
Here's good news for small businesses that want to reach the top of Google's generic search results. Adding closed captions or transcripts to your YouTube videos can increase average views by 7.32%. Case studies also reveal that purposely structuring your video transcripts to include crucial, traffic-driving keywords can improve indexing by search bots.
We're only talking about keywords in your video transcript. You can boost your SERP ranking by optimizing your video title, metadata, and description. After all, search bots cannot crawl over video content, except for the words.
If you didn't notice, Google's emphasizing more on high-quality YouTube videos in its search results. Now, imagine if you can get your video to land on the first SERP. The implications are immense. You'll have more views, giving you more chances to convert your audience into customers.
Increases Audience Engagement
Adding transcripts or closed captions to your YouTube videos will improve your SERP ranking. It also enhances your engagement with your viewers, empowering you to gain their trust. Viewers will stay tuned to your video and might consider subscribing to your channel.
Keeping viewers engaged is challenging without transcription, especially on mobile devices. Have you tried watching YouTube on busy city streets or the train? It's not a concern if you have sound devices plugged into your ears. Still, wearing a pair can be inconvenient. Most people would instead read the closed captions and watch the video.
Improves User Experience
Here's the thing about YouTube transcripts. They're beneficial to generating revenues for your business and crucial for helping viewers.
Students can use a video lecture transcript to guide learning. Researchers can effortlessly zero in on a key topic without watching a few hours of YouTube videos. Journalists can lift direct quotes, report recorded events, and ensure proper noun spelling. Non-English-speaking people can also enjoy English YouTube videos because the transcript offers translation to a different language.
Does it matter? If you ask Google and the other search engines, they'll say user experience is crucial in page rankings.
Automating YouTube Transcripts vs. Hiring a Professional
Video transcripts are essential in creating a more enjoyable YouTube experience for your viewers and achieving your bottom line. The question now is whether to leave the transcription to an automated service or hire a professional.
Automated YouTube Transcription
The most straightforward way to create transcripts for your YouTube videos is by leaving everything to YouTube. However, video creators must add captions to their video files before uploading them on YouTube for greater accuracy. If not, YouTube will transcribe the content from auto-generated captions.
Although the process is straightforward, YouTube's auto-transcription feature might not produce the best results for your video.
Professional YouTube Video Transcription
The most effective way to add credible and accurate transcripts to your YouTube videos is by hiring a professional transcriptionist or transcription service provider. Professional video transcription services range between $1.00 and $4.00 a minute. A few providers offer transcription services for less than a dollar per minute.
The good news about getting a professional video transcription service is the higher quality output you can upload to YouTube. You can create your video content and send the file to a professional video transcriptionist, who will transcribe the video as accurately as possible.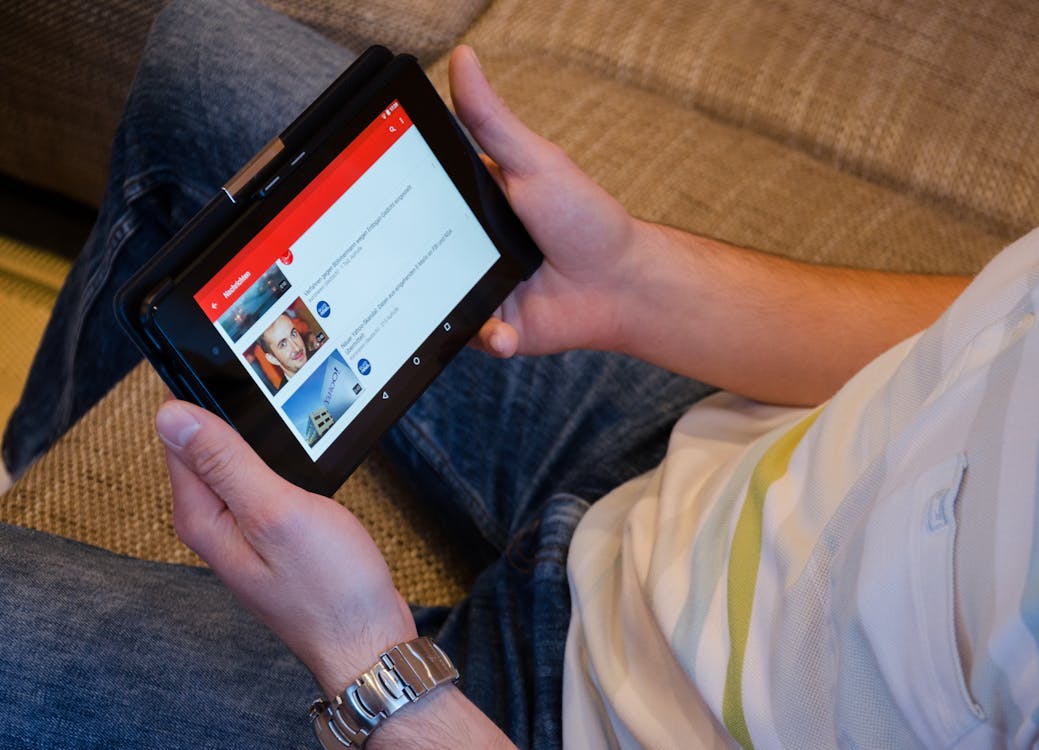 The video transcription service can also provide you with an export file in the format you prefer, making data organization more straightforward. Some service providers also offer access to their online editors, empowering you to tweak your closed captions or transcripts.
Of course, you can always avoid the cost of professional video transcription if you can devote time to transcribing the video yourself. Many YouTube content creators plan their videos well, including creating a script that doubles as a transcript for the video.
For affordable and quality transcription services, choose GoTranscript.com! We've been around since 2005 and since then have already transcribed more than 144 million minutes!
Opening and Viewing YouTube Transcripts
You'll want to know if what you hear in the YouTube video is accurate or not. Although you might have near-perfect hearing, there will be instances when you miss a word or a phrase because of environmental noise and other distractions.
Thankfully, opening and viewing a YouTube transcript isn't a complicated process. We'll show you several methods for accessing the text version of the YouTube video you're watching.
Viewing YouTube Transcripts on Your Computer
It's important to remember that viewing a YouTube transcript is only possible if the video creator included a transcript. Unfortunately, not all videos will have a transcript. Moreover, some videos have mediocre audio that compromises transcription quality. The good news is that some YouTubers pay attention to their transcripts, giving you more accurate textual information about the video.
Viewing a YouTube transcript on your computer is as straightforward as clicking a few buttons. The following are the steps.
1. Go to YouTube using your preferred browser.
2. Log into your YouTube account. Most browsers allow you to save your login credentials, making it easier to access your favorite sites, such as YouTube.
3. Search for the video you want to view and click the Play button.
4. You should see three dots at the bottom rightmost section of the video's control ribbon. It's next to the "Save" button. Click on the three dots.
5. A drop-down menu opens up, and select "Show Transcript."
6. Check the video, and you should see an open pane to the right. You'll see a two-column video transcript showing the video time section and text.
You might see "English" at the bottom of the transcript panel. Tapping on this section can reveal other language options. We recommend selecting "English" instead of "English (Auto-generated) to make the transcription more accurate.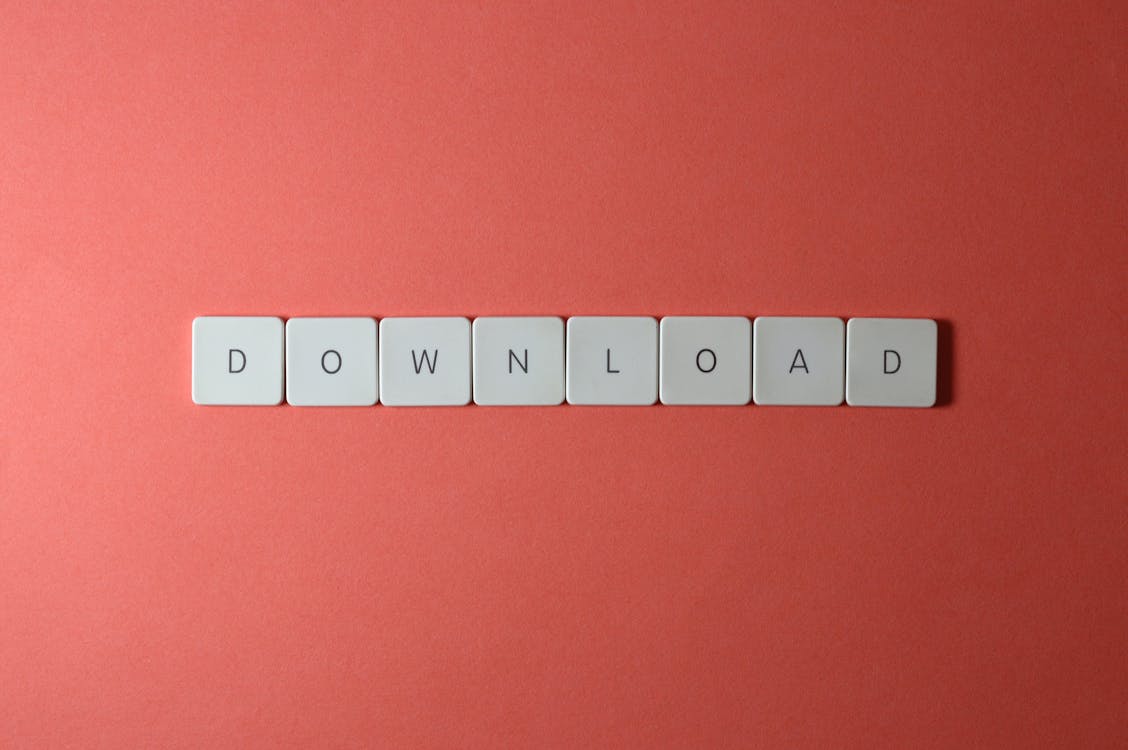 Downloading YouTube Transcripts
What if you found a YouTube video about a one-of-a-kind recipe you'd want to recreate for your family. Is it possible to download the YouTube transcript instead of viewing it on your computer? Unfortunately, YouTube doesn't have a "Download" button, only "Like," "Dislike," "Share," "Save," and the three buttons. It's still possible to download the transcript, though. Here's how.
1. Follow Steps 1 to 6 above.
2. Look for the three dots (arranged vertically) at the transcript panel's top right corner. Click on that.
3. Click "Toggle Timestamps" from the drop-down menu to remove the video time frame in the transcript panel.
4. Open a word app, such as MS Word, Notes, or WordPad.
5. Return to the YouTube video and highlight the text you want to download or copy.
6. Right-click on the selected text and click on "Copy." Alternatively, you can press "Ctrl+C" if using a PC or "Cmd-C" if using a Mac.
7. Paste ("Ctrl+V" or "Cmd+V") the text onto your word app.
Getting YouTube Transcripts from Your Mobile Device
Opening and viewing a YouTube transcript from your smartphone or tablet is different from accessing it on a computer. You cannot open a transcript panel next to the video screen, robbing you of the option to read or copy the text.
However, you can still activate YouTube's closed captioning feature. This solution is ideal if you don't want your seatmate listening to the video. You can watch the video silently without misunderstanding its content. Some videos offer closed captions in various languages, although the standard is in English. Here's how.
1. Launch YouTube on your tablet or smartphone.
2. Search the video you want to watch and read the YouTube transcript.
3. Look at the video's upper right corner, and you should see three dots aligned vertically. Tap on this.
4. Select "Captions" from the drop-down menu, and choose the preferred language. You'll notice that YouTube already has the "English (Auto-generated) turned on.
5. Touch anywhere on the YouTube screen to close the menu.
6. Play the YouTube video reading the text at the bottom of the video screen.
Viewing YouTube Transcripts as Closed Captions on Your Computer
YouTube provides you with three screen views for watching your favorite videos: Mini Player, Theater Mode, and Full Screen. Unfortunately, going Full Screen will rob you of the chance to read the YouTube transcript on your computer screen. Activating the video's Closed Captions option should give you access to the text while enjoying it on full screen. Here's how.
1. Launch YouTube from a browser on your computer.
2. Open the YouTube video you want to watch.
3. Look at the video screen's bottom right section. You should see several buttons, including Autoplay, Subtitles/Closed Captions, Settings (gear icon), Mini Player, Theater Mode, and Full Screen. Click on the gear icon.
4. Click on "CC/Subtitles" in the resulting pull-up menu.
5. Select "English, "English (Auto-generated), or Auto-translate (if you want to read the text in a different language).
6. Tap anywhere on the YouTube video screen.
Getting YouTube Transcripts for Every Video You Watch
It's tedious to set the Closed Captions option every time you watch a YouTube video when all the content you view has a YouTube transcript. A better way is to set YouTube to play all videos with the Closed Captions on automatic. Here are the steps.
1. Follow Steps 1 and 2 for viewing a YouTube transcript.
2. Look at the website's upper right corner, where you have your account profile picture. Click on the photo.
3. Select "Settings" from the drop-down menu.
4. YouTube will open a new page. Click on the "Playback and Performance" button on the screen's left pane.
5. On the right pane, look for "Subtitles and Closed Captions." Check the "Always show captions" box if not yet activated.
6. Close the page and relaunch YouTube. You can now start viewing all YouTube videos with Closed Captions.
Transcribing a YouTube Video without Embedded Transcripts
Not all YouTubers add transcripts to their videos. You won't see the text of the video you're watching, even if you have the best YouTube transcript management tool on hand.
No need to fret. If you have a Google account, you can use Google Docs to transcribe the video's audio for you. Google Docs offers many benefits that other word processors cannot while allowing for cross-functionality and compatibility.
For example, Google Docs has a Voice Typing feature serving as a dictation tool and is the equivalent of Microsoft Word's speech-to-text function. However, Google Docs is more hassle-free to use than the MS Word version.
Here's how you can transcribe any YouTube video that doesn't have an embedded transcript.
1. Open Chrome and log into your Google account. You can also do this technique on your mobile device.
2. Click on your Google account and open Google Docs from the Apps.
3. Look for the "Tools" in the menu ribbon and click on it.
4. Tap "Voice Typing" and check to see a microphone icon before it. Alternatively, you can press "Ctrl+Shift+S" from the blank Google Docs page to open this feature.
5. Watch your Google Docs page as it creates a pane on the left side. You should see a microphone icon in this section.
6. Open a new tab on your browser and log into YouTube. Search for the video you want to transcribe.
7. Return to the Google Docs tab, click the microphone icon on the left pane, and spot "click to speak."
8. Go back to the YouTube tab and click the "Play" button.
9. Wait for the YouTube video to finish, and you'll have your YouTube transcript ready.
Don't expect Google Docs' Voice Typing feature to be flawless. Like Google Translate, Voice Typing might not be spot-on in transcribing the video. Moreover, processing time takes as long as the video. Hence, you'll wait half an hour for Google Docs to finish transcribing a 30-minute YouTube video. A professional transcriber can complete the task in a flash.
You can also set up Google Docs to translate the video to your preferred language. When you see the microphone pane open in the Google Docs blank page, there's a drop-down menu above the microphone icon. Click on the "arrow down" to see the available languages. Click on the language you want Google Docs to transcribe the YouTube video into and proceed with Steps 6 to 9.
Final Thoughts
An accurate transcript or closed caption is an essential component of YouTube videos, allowing people to understand and appreciate better the content they're watching. It also gives companies a chance to improve their SEO activities and generate more leads for growing the business. Whether you're a video content creator or a YouTube fan, having a YouTube transcript can make a huge difference in pursuing your objectives.