Instagram might have started as a novel idea for sharing stunning photographs and building a community of like-minded folks. Like other social media platforms hoping to catch a more expansive audience base, Instagram expanded to include short clips, video stories, and TV presentations.
The social media giant is now one of the world's leading platforms for engaging a video-hungry audience. But, do you know how to upload a video to Instagram?
If you're a budding Instagrammer hoping to expand your follower base, you can learn the tricks for posting videos on Instagram. And if you're a company aiming to grow the business, Instagram's video post features should provide you with another reason for driving customers to your fold. Sit back as we share the easy ways to upload high-quality videos to Instagram.
Uploading Videos on Instagram, IGTV, and Stories
Videos are fast becoming the media of choice of many Instagrammers. Although pictures convey thousands of words, videos can evoke more powerful emotions when well executed, especially when posted on the correct Instagram media channel.
Before we look at the detailed steps for uploading videos on different Instagram channels, let's talk about the four general guidelines on how to upload a video to Instagram.
Determine Your Video's Content and Length to Know Where in Instagram to Post
In the past, Instagram video creators had to mind three crucial things – video length, video orientation, and video content. Instagram videos must be in portrait mode until the social media giant decided to ditch the required video orientation for a more user-friendly landscape mode in its 2019 IGTV update.
Experts believe the vertical orientation-only video upload policy hurt Instagram's credibility among content creators. They loathed the proprietary format because it prevents creators from reusing their videos on other social media sites and web pages. Have you seen videos in portrait mode or vertical orientation on an ordinary website? You might, but they're rare.
With the video orientation out of the way, the only things you'll think about now are video content and length.
Unlike YouTube, where you can post lengthy videos, Instagram offers clips in "bite-sized" bits. Learning how to upload a video to Instagram requires understanding the video length limitations for each media channel.
It's best to keep your videos less than 30 seconds if you're posting on Instagram's Feed. The time limitations are understandable because Instagram users cannot stay on one news feed for so long. We all tend to scroll with our eyes faster than our fingers, only stopping when something catches our attention. However, Instagram does allow a one-minute video on its Feed.
If it's Instagram Stories you want to upload a video, it's best to keep it shorter than 15 seconds. You can still upload a 60-second video, but Instagram will chop it into 15-second segments. It's not nice seeing your work getting split into several sections, undermining the story's flow.
Instagram TV (IGTV) is a different story. You can create videos as lengthy as 15 minutes, making it the perfect vessel for weekly series, how-tos, and other content. Although it's tempting to post a 15-second video intended for Instagram Stories on IGTV, we advise you against it. IGTV offers Instagram users a more detailed video experience that will entice them to follow you. Hence, it's best not to push it and create only meaningful content.
Planning your videos to fit Instagram's time limitations is crucial to acing how to upload a video to Instagram. If you have a ten-second clip, don't put it in the Feed or IGTV.
Study Instagram's Video Specifications for Each Instagram Media Channel
Video length isn't the only thing you must consider in learning how to upload a video to Instagram. You'll also need to observe Instagram's video specifications for each media channel.
Videos for Instagram Feed
You can choose between MP4 and MOV file formats when uploading video content to Instagram. MP4 files are smaller and more compressed, while MOV files are larger but have better quality.
Your choice depends on your computer rig. Legacy computers and laggy or unstable internet connections might take an extended time to upload a MOV video file. On the other hand, if you want to offer your Instagram followers and the general audience higher-quality videos, MOV is your bet. Unfortunately, you cannot post videos with other file formats, such as MKV, WMV, FLV, or AVI.
Keep your videos to within 60 seconds, but should be at least three seconds long. As for the aspect ratio, you have three choices. You can pick a 1:1 square clip, a 1.9:1 landscape video, or a 4:5 portrait shot.
It's tempting to upload a 60-FPS Instagram video, especially for action-packed clips. Unfortunately, Instagram only accepts a maximum frame rate of 30 FPS. You'd be glad to learn that cinemas and TV stations project films and movies at 24 FPS.
Keeping your video in MP4 should help you produce a lengthier video without exceeding Instagram's 4 GB file size limit.
Instagram also expects video uploaders to observe the minimum resolution for different aspect ratios. Square clips must have at least 600×600 pixels, although the recommendation is 1080×1080. The ideal resolution for landscape videos is 1080×608 pixels. However, you can escape with 600×315 pixels. Portrait videos should have at least 600×750 pixels, with 1080×1350 as the ideal.
Videos for Instagram Stories
If you're wondering how to upload a video to Instagram Stories, you'll be surprised that the requirements are almost similar to putting up videos on the Instagram Feed. They only differ in the maximum video length, aspect ratio, and video resolution. You still have a 4 GB video file size limit, a three-second video minimum, and a mandatory MOV or MP4 file format.
Videos for Instagram Stories should not exceed 15 seconds. Portrait clips must have a 9:16 aspect ratio (4:5 in the Feed) and a recommended resolution of 1080×1920 pixels. However, you can also use 600×1067 pixels if you're pressed for file size. Landscape videos must have at least 1067×600 pixel resolution, although it would be best to keep it at 1920×1080 and observe the 16:9 aspect ratio.
It's worth remembering that Instagram offers extra 250 pixels at the video screen's top and bottom other elements. Hence, it's best to keep these additional components in these margins to ensure a more pleasant viewing for your audience.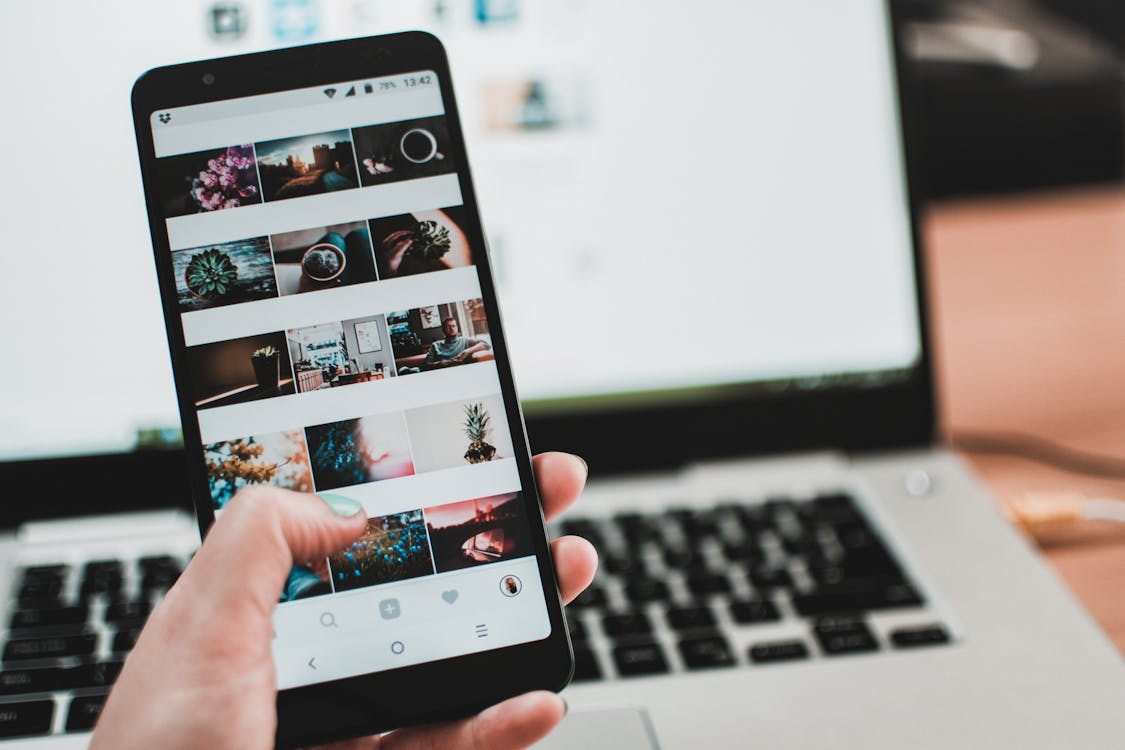 Videos for IGTV
We'll share the requirements you must observe to make learning how to upload a video to Instagram TV or IGTV more hassle-free. You'll notice several differences from file format to video length.
Videos for IGTV must only be in MP4 and not MOV or other file formats. The good news is that you can make lengthier videos without limiting the file size. Whereas videos for Instagram Feed must not exceed a minute, videos for IGTV have a minute as their minimum. The lengthiest video you can upload on IGTV is 15 minutes using your mobile device.
However, it's worth noting that some Instagram accounts have a 60-minute video cap when uploading content using their computers. It's excellent news for video content creators of documentaries, short indie films, and the like.
The aspect ratio is similar to videos for Instagram Stories – 9:16 for portrait and 16:9 for landscape. However, the frame rate puts 30 FPS as the minimum, unlike the In-feed and Stories videos that cap the FPS at 30. Videos for IGTV must have a 720-pixel minimum resolution, with the ideal settings at 1080×1920 (portrait) or 1920×1080 (landscape).
Learning how to upload a video to Instagram TV requires observing the file size limits. For example, if your video runs for ten minutes or less, the file size shouldn't exceed 650 MB. Extended-play videos up to 60 minutes have a cap file size of 3.6 GB.
Videos for IGTV also require a cover photo, similar to a film poster. We recommend planning and creating your cover photo to convey the right message about the IGTV video. Moreover, Instagram doesn't allow you to edit the cover once uploaded into the platform. Most IGTV video creators brainstorm on how they could produce the best-looking photo for their videos. We suggest you do the same. Additionally, Instagram recommends a cover size of 420×654 pixels.
Create Captions for All Videos You Make for Posting on Instagram
Did you know that more than nine out of ten people (92%) watch videos muted or with the sound turned off? It's not unusual for people to put their video watching activities on silent because they might be in a quiet space, such as a library, convention, or seminar.
Adding captions to your Instagram videos makes perfect sense. It makes the task of learning how to upload a video to Instagram more worthwhile because you know many people will watch your content.
Advertisers can also leverage captioning, increasing ad recall by 8%, improving brand linkage by 13%, and enhancing ad memory quality by 10%. These translate to better chances of income generation.
Captions allow viewers to follow videos without turning on the sound. It's also worth noting that people with difficulty hearing can still watch Instagram videos and understand the content by reading the captions.
There are three ways you can add captions to your Instagram videos. The first is by transcribing your audio and converting the script to a caption-friendly version. Next, you can launch your video editor and embed the subtitles or captions. The last step is to upload your work – captions and all – to Instagram.
If you don't like manually transcribing the audio, you can use an automated speech recognition software to convert audio into text. You can use MS Speech-to-Text function or Google Docs' Voice Typing feature. Although these programs can make captioning a breeze, their accuracy might be questionable. It can make learning how to upload a video to Instagram less enjoyable.
Your third option is to outsource the transcription. This technique involves hiring a professional transcriptionist to put your Instagram video's audio into words. Although the output is highly accurate, you'll be spending some money. Some transcriptionists charge $4.00 per video minute, while others are more generous at $1.00 a minute.
Determine the Preferred Method for Posting the Video on Instagram
Knowing how to upload a video to Instagram also requires choosing a convenient method for transferring a finished video project from the computer to a mobile device, unless the video is for IGTV. You have three options – software, social media tools, and inter-device connections.
Software
Many Instagrammers use Dropbox for managing their video files between their computers and mobile devices. It's a nifty solution for business and personal Instagram accounts. Unfortunately, Dropbox can be costly because its free storage is only 2 GB. You'll have to shell out some money if you're looking at uploading Instagram videos full-time.
If you're concerned about security, you can check out pCloud. The plus with this Cloud-based service is you get 10 GB of free storage, compared to Dropbox's two. On the other hand, Google Drive lets you keep 15 GB of files in the Cloud for free. Other alternatives include NordLocker, Amazon Drive, and Icedrive. iOS users can use Airdrop and iTunes.
Social Media Tools
Social media tools might be better than Dropbox and similar programs, especially if you have a business account on Instagram. Gramblr and Later are popular platforms for uploading videos to Instagram directly from computers. They also have the advantage of letting you schedule video postings. Unfortunately, these tools require a subscription to enjoy their robust features. They have free versions but are somewhat limited in functionality.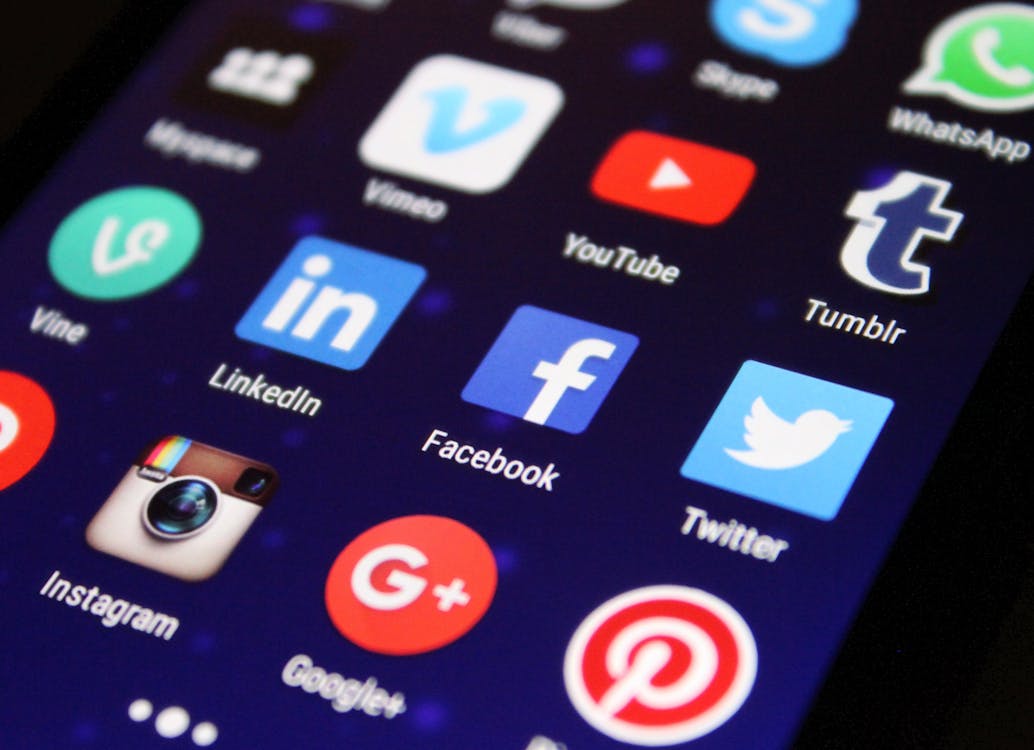 Inter-device Connections
This method might be old-school, but it works. You'll need a data cable you can plug into your computer and mobile device to manage the video files for uploading to Instagram. You can also establish a connection via Bluetooth if your computer has it. Otherwise, plugging a Bluetooth dongle should bridge the gap. You can also save your video files on a USB device and use an OTG cable to access them on your mobile phone.
How to Upload Video Content on Instagram Feed
Acing how to upload a video to Instagram Feed is a cinch. Remember, you must have the four general guidelines outlined above to heart before proceeding to the following steps.
Launch Instagram and look for the plus (+) icon at the bottom Menu.
Open your video file folder and select the clip you want to upload.
Apply a filter to your video if you want.
Add a caption or subtitle, ensuring it's interesting and engaging to your viewers. We recommend using appropriate location tags and hashtags (#) to improve searchability.
You might want to share the Instagram video on Facebook, Tumblr, and Twitter.
How to Upload Video Content on Instagram Stories
Uploading videos on Instagram Stories is somewhat similar to posting content on the Feed. However, it should still be a breeze with the following steps.
Open Instagram and locate the camera icon at the top left corner of the screen. If you're on Instagram's Feed page, you can swipe right to go straight to Instagram Stories.
Access your video gallery by swiping up across the screen.
Select the video or videos you want to upload and look at the bottom right screen for the "Send To" button. Click it.
Like in Instagram Feed, you can share the video on your favorite social media platforms.
How to upload a video to Instagram Stories is easy with these steps. However, it's best to remember your videos stay on the Stories page only for 24 hours. It's best to add the videos to your Instagram profile's highlights if you want them to be permanent.
How to Upload Video on Instagram TV (IGTV)
Two ways to upload a video to Instagram TV (IGTV) are available – through the app on your mobile device or via a web browser on your computer.
Via App
1. Launch IGTV on your mobile device by clicking on the icon on the screen.
2. Click on the plus (+) sign to select your video.
3. Tap on the plus (+) button to upload your cover photo.
4. Fill in the video's title and description requirements to improve searchability.
5. Add your newly uploaded video content to an existing IGTV series, if any, to improve user experience.
6. Consider posting a video preview on your Instagram profile, feed, and even Facebook page. If you choose to do this, you might want to edit the cover to fit the feed and profile grid.
Via Web Browser
1. Log on to https://instagram.com and access your account.
2. Click IGTV on your profile page and click the upload button. Alternatively, you can select a video or copy and paste content from another source.
3. Follow Steps 4 to 6 in the in-app uploading of videos to IGTV.
Final Thoughts
Learning and mastering how to upload a video to Instagram requires adhering to Instagram's video specifications and requirements. The guidelines should help you create a video you can effortlessly post on Instagram's Feed, Stories, or IGTV. Of course, knowing how to upload videos is one thing.
You must also create content that engages customers, provides an exceptional user experience, and gets viewers to follow you on Instagram. Regardless, we're hopeful you found this article beneficial in advancing your aims of making it good in the world of Instagram.
For quality captions, contact us today!