Businesses looking to translate their text into another language uses machine translation software (MT software) especially those that do not engage in human translation services. It's an artificial intelligence tool that automates translations from one language to another.
In this article, we're going to discuss the best translation software/tools/platforms, uses and benefits of machine translation and when to use it. First, let's enumerate the best machine translation tools to use.
9 Machine Translation Software You Can Try and Use
So, if you're looking to use machine translation software for your project, here are a few suggestions that you might want to try and use.
Google Translate
One of the easiest and simplest to operate, Google Translate is one of the most popular of all machine translation tools on the planet that anyone can use whenever they're looking to translate either short or long text.
From using an SMT in the past, Google has now been using NMT to improve the quality of the translation. Google's proprietary technology called Google Neural Machine Translation uses recurrent neural networks that will translate sentences while as much as possible will retain their context.
It's a free machine translation to help you translate websites, documents, and texts from one language to another without any hassle. Having an intuitive and simple design, Google Translate is easy to use, too. And what's even good news is it can translate different content types in 109 languages and that it allows users to translate moving or still pictures and even handwritten texts.
DeepL Translator
Developed by DeepL GmbH, it is an NMT service, which was introduced in the market in 2017. It is one highly praised tool on the market because of its ability to deliver accurate and nuanced results when compared to other translation software.
There is no doubt on its reliability because it studies while learning excellent translation options, making it one of the most precise translators around.
This tool has an excellent reputation in terms of nuanced and accurate translations, so it is becoming the go-to solution for a lot of people and businesses alike.
Another great feature of this machine translation software is its simple and intuitive interface and easy integration option with iOS or Windows. The downside, however, is this tool doesn't offer customization options and can accommodate only 26 languages.
Reverso Translation
The free AI translation tool is easy and simple to use; in fact, you only need to speak or type the text to get the translation.
Featuring document translation, pronunciation guide, and in-context examples, this machine translation software can support 18 languages and help people improve their language skills and vocabulary. It also helps users further by delivering translations with explanations and samples to improve their writing, reading, and speaking skills.
Bing Microsoft Translator
This translation tool is based on the proprietary machine translation of Microsoft that uses NMT technology.
The company has been focusing on delivering more accurate and smarter translations that can match that of natural human language usage.
For the most accurate results, this tool uses an attention algorithm that works in analyzing the order of the words, delivering precise translations.
This machine translation software supports 105 languages and allows users to translate from voice, images, options, and links delivering a user-friendly experience.
Nevertheless, it is one of the best machine translation software on the market for its fast and reliable translation of real-time speech, text, and images.
Crowdin
Helping individuals and businesses alike to translate different types of content in their desired language, this localization and translation management platform is another best in our list.
It offers users with a wide range of tools as well as options for viewing, making translation easier and faster. It also offers easy and quick integrations for Shopify and WordPress.
This tool doesn't focus on only a specific machine translation area, but it does offer payment processing, task management and collaborative tasks for each member of the team. It features translation management, custom translation memory, and built-in translation memory.
TextUnited
This platform has a simple and easy to use interface and has a platform with the functions that will help complete different tasks, such as translating documents and websites or translating text from one language to another.
This translation management tool gives users an overview of the already translated text, allowing them to monitor progress. For its features, some of the best include collaboration tools, assignment management, terminology management, and translator database.
Smartling
This translation management system works well for website assets, app localization, and documents and support tool and software integration, such as Adobe Photoshop, Figma, Sketch, and Adobe Illustrator.
The AI-powered translator allows ecommerce businesses to translate and update their website in multiple languages.
Overall, Smartling is machine translation software to try for its features, including task delegation, tools integration, glossary, and quality assurance.
Systran Translate
Systran Translate PRO supports at least 55 languages and offers real-time results, allowing businesses to communicate with their clients or customers and manage different content across channels.
The company Systran was established in 1968 and one of the first to offer machine-generated translations for businesses. It's continuing to develop its translation software by applying updates in its features and technology.
For accurate translations, its engine is modeling the whole process of translation using an artificial neural network.
The computer software, nevertheless, is one of the most reliable on the market. You can use it to translate texts, documents, web pages, images, and even emails in a cinch. Its interface is also very simple and allows translating whole folders/files easily.
Amazon Translate
This translation tool, according to the website of Amazon Translate, was designed and developed to offer high-quality and customized translations at affordable prices.
No matter the length of the source text, it can deliver precise translations for its advanced and constantly updated datasets.
If you're short of time, you can rely on this translation service to deliver your quality translation in a few seconds. It is reliable software for localizing content in blogs, apps, and websites and can be used in translating different content formats, which also include PowerPoint Presentations, Excel Spreadsheets, and Word Documents.
This machine translation software also supports automatic translations for helpdesk, chat, ticketing applications, and emails, allowing cross-lingual communications.
Overall, Amazon Translate is excellent translation software to try and use for its automatic language identification, custom terminology, app integrations, broad language coverage, real-time translations, and various content format support.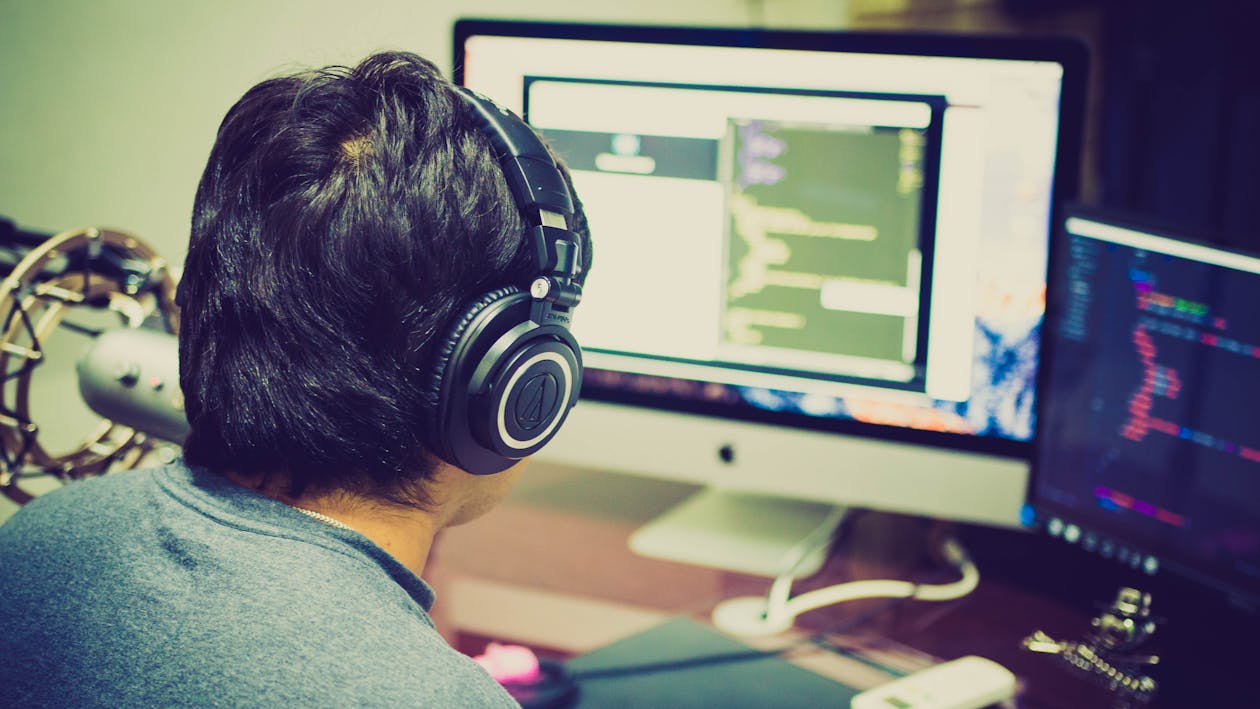 Machine Translation Software Explained
While machine-based translation didn't have the highest accuracy in the past, technological advancements have made a lot of improvements in it. Now, these translation tools can offer a higher accuracy in the results.
For businesses that work on and are involved in large and international projects, they're using MT integrated into other tools called computer-assisted translation software, particularly ecommerce businesses looking to localize their web pages.
The goal is to translate their pages into text localized to the specific country they're trying to market their products and services to, for instance.
It also aims at translating a huge amount of text, especially when looking to localize their websites into several languages, each one translated to the specific language of the country they're planning to sell their offers.
Now, an MT tool is also used in translating other documents, which are needed to keep international business relationships.
Businesses localizing their collateral and contractual documents, including Fortune 500 companies, were 1.5 times more likely to improve their bottom line and total revenue versus competitors that didn't, according to a CSA Research survey.
What is machine translation?
It's the translation generated by a machine translation tool that can automatically translate a source language into a target language, generating translation in the user's intended language.
As translations are generated by machine translation tools, users can translate a huge volume of text in a short amount of time versus when using human translation services and other translation methods are used. It works without raw MT or human input or human translators.
How does machine translation software work?
MT can process a huge amount of text in a shorter time when compared to a human translator. Such tools can work with a large volume of both the source and target languages. Both are compared and then matched against each other using a machine translation engine.
· Statistical machine translation that doesn't rely on any words or linguistic rules: It uses and learns translation through analyzing existing human translations.
· Neural machine translation is a tool that teaches translation to itself through a large neural network. This translation type is now becoming more common because it delivers higher quality results through language pairs.
· Rules-based machine translation: This type uses language and grammar rules, which are designed and developed by the experts. It also uses dictionaries that can be tailored based on a specific industry/topic.
When to use machine translation software?
You probably want to know why people and businesses use MT software. We're highlighting some of its uses in the following.
Translating a large volume of content
If you need to process a large volume of content within a limited amount of time, using MT can be appropriate.
Translating large documents and entire websites, for instance, can be a huge amount of work. Relying only on human translators may not be possible.
When using machine-based translators, businesses can rest assured that they can run without any interruptions or non-stop and in fact can deliver the text very fast. When done, human translators can help by editing and reviewing the results, ensuring that the translated content is correct.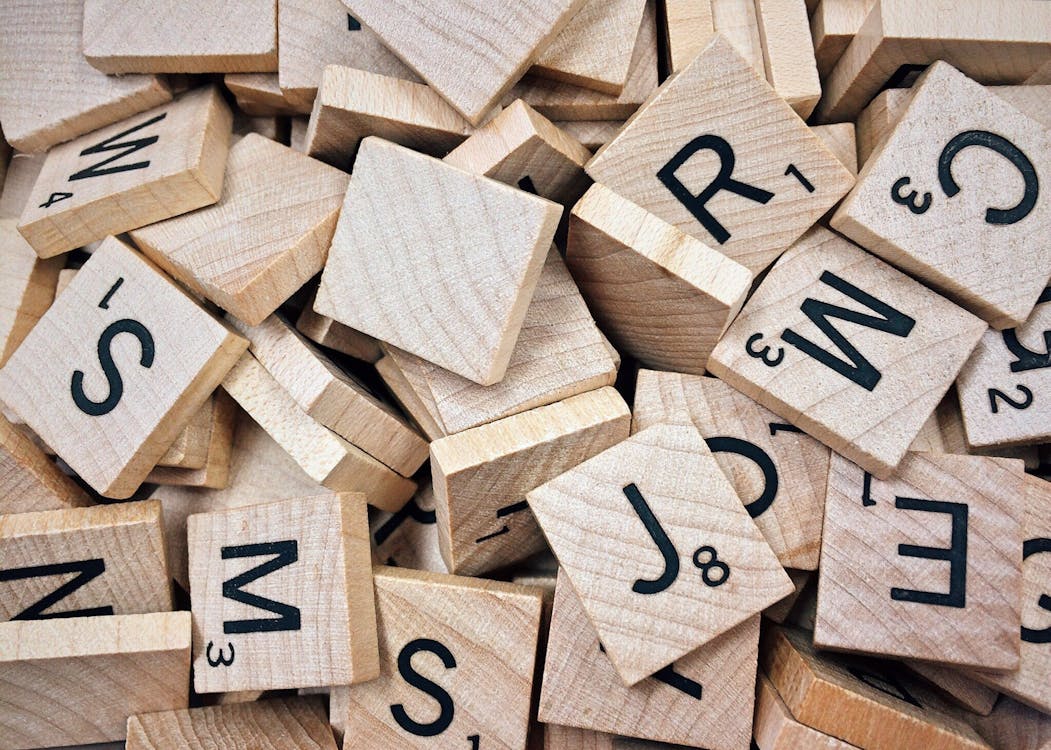 Translating creative or technical work where word usage is contextual
Limiting the words to specific styles can be hard because there can be ambiguous rules involved. This is where machine translation tools become handy.
As the language used in software documentation and manuals is simple and straightforward, using machine translation software can be appropriate.
These machine-powered translators can work fast in translating sentences and singular words automatically and deliver the translated document wherein the sentences are in sequence. They are not necessarily with cohesion, so there can be issues with the readability and flow of the text.
Translating huge volume of text with a limited budget
Businesses are always on the lookout for ways to cut expenses and save money. When it comes to translation, many small businesses use machine-based translations, which may cost less than human-generated translations.
But then, as machine translations may not be very accurate, many of them employ a combination of human and machine translators.
For example, they may be using machine-based translations to process and work on a huge volume of documents, and then human translators will review and edit the text to polish and make it correct.
Benefits of machine translation software
There are many benefits of using machine translators, and some of them we're highlighting in the following.
Easy to use
There is no technical skill needed to operate translation software. In many of them, all you need is to fill up the platform or software, and then copy and paste the source content for translation. Next, choose your target language. Get your translated document fast!
So if you're short of time, and you need basic translation, you might consider using machine translation software. It will save you time because it works in an instant, and there is no technical skill required to operate it.
Reliable
Machine translation software is not 100% accurate; however, it is reliable because it is designed and created by professional translators and most of the time with native language speakers, too. So aside from being a great value for money as using it generally costs less, it is also reliable for giving instant results.
Cost-effective
There are free machine translation tools that you can try and use if you're just starting out and trying to determine which among the solutions would be suitable for your needs. By that time, you can choose the paid services that they offer.
Paying machine translation tools may seem expensive initially; however, this can be a cost-effective solution. For example, paying for the upfront cost will give you access to the tool for future translation needs. Thus, businesses can save money especially when they do not need to hire a human translator.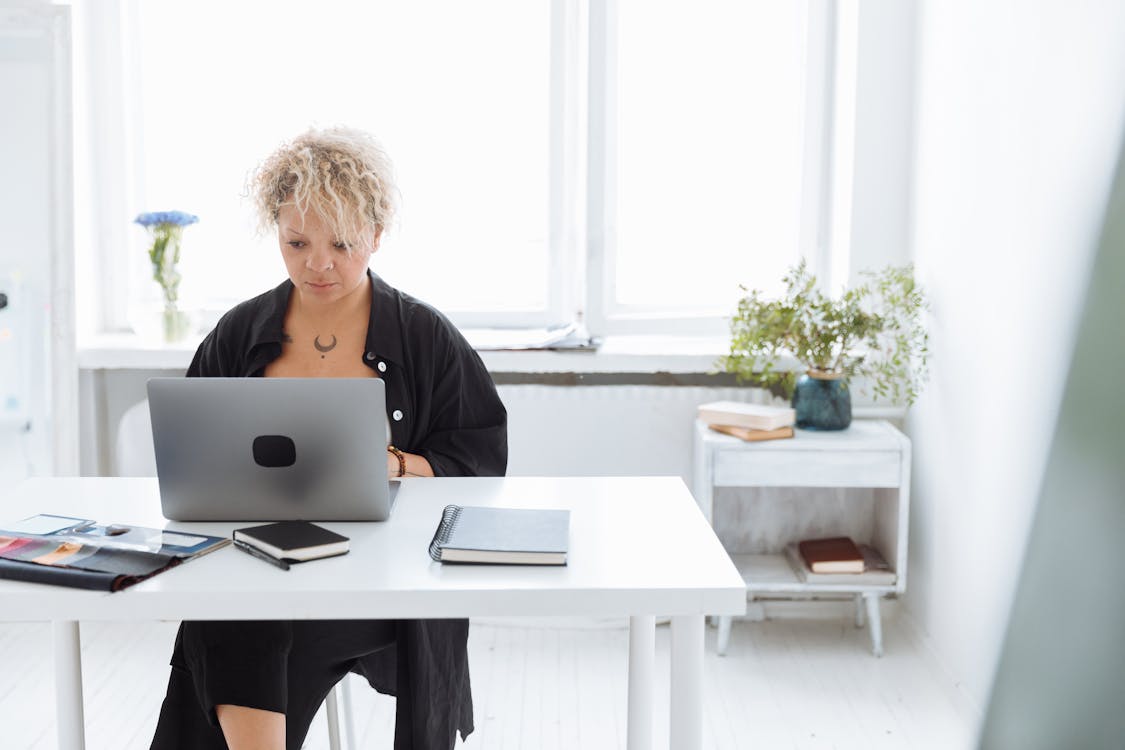 Timesaving
It can be a lot quicker to get the results from a machine translator than from a human translator when you need your document to be localized in your target language. In fact, many of them can generate you the translated text within a few seconds versus a human translator. While human translators can deliver better results, you can use machine translation tools many times.
Multiple language translation
Machine translation software can translate in multiple languages. So, if you're working on a project that requires translation in different languages, you might consider using machine translation tools. This will not only save you money but also time.
Memorize terms and words
You'll find a lot of translation solutions that have the ability of memorizing phrases and words, specifically industry words. This just means that it can translate better for you if you would use it often.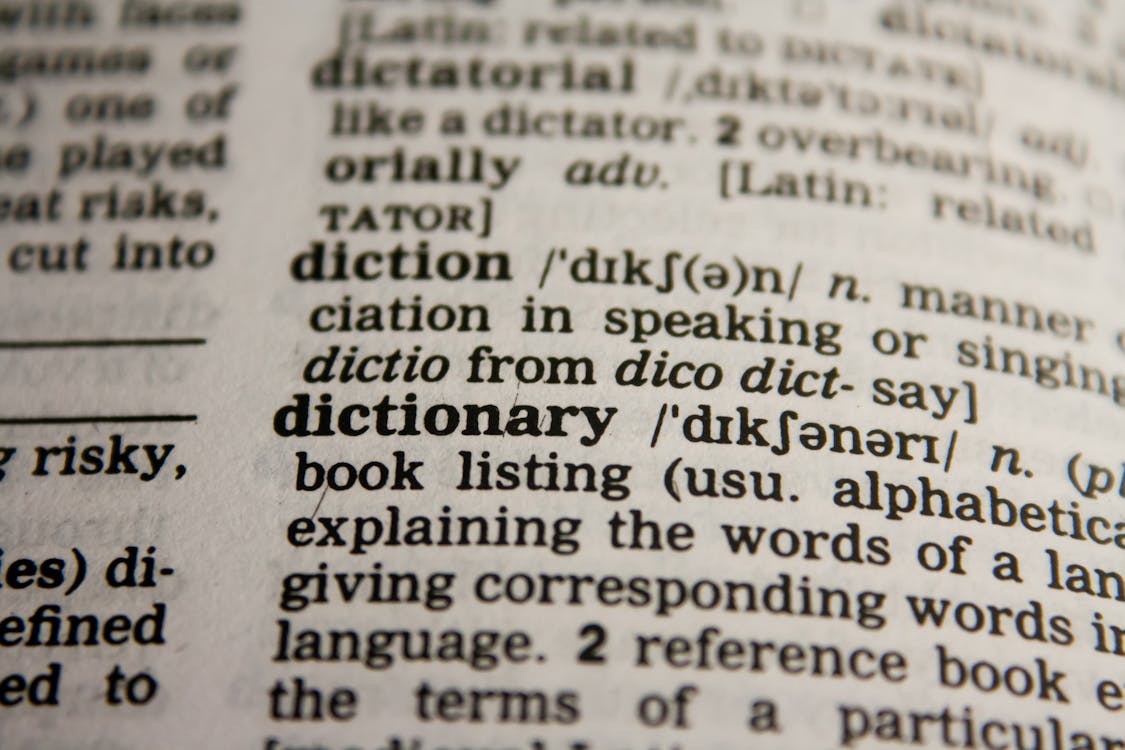 Website localization
Because of the development of technology, it is now easier to translate web pages or even an entire website. This is extremely helpful for users that want to view or read the content of the website in their language.
Businesses can also apply this software in their website, allowing their audience to select a language that they prefer when navigating the website.
But while machine translation tools are helpful in many ways, there are specific situations when using human translation may be more suitable.
For example, businesses must ensure accurate translation of both business and legal documents, or there will be negative consequences for them, like lawsuits and other legal consequences. Thus if you need business and legal translations, it may be best to rely on human-generated translations.
Machine translation data
It works on training data, which can be custom or generic, according to your requirements. Online, there are generic translation tools, such as Microsoft Translator, Google Translate, and Amazon Translate.
These tools are not trained for a particular topic, industry, or domain, and data is still being collected to enhance the results or outputs.
On the other hand, there are custom machine translation engines. They are trained with data based on a specific industry. These MT engines, therefore, can provide users with more accurate output. However, they can be expensive.
GoTranscript Human-Generated Translations
While machine-generated translation may be fast and reliable, it is not 100% accurate when compared to human-generated translations.
Our translation services are 100% done by humans, with over 98.5% customer satisfaction rating. We've already translated more than 850 million words and our prices start for as low as $8 per minute.
Our team of 20,000 staff members does not just ensure quality but also a quick turnaround time from one to three days. We only rely on humans not on machines for precise translation outputs including legal documents, website localization, and so on.
Order human translation service today!