In the business world, online conferences are the preferred way to stay connected and get things done nowadays. A lot of companies use services like UberConference to communicate with their workers and clients easily. Being a completely online and remote service, UberConference offers the possibility of scheduling virtual meetings from anywhere in the world. It's a simple, hassle-free tool to promote collaboration and engagement among all those involved in a task.
Most times, UberConference meetings are essential to share essential information about a project or point out details that need to be revisited later. Taking notes is a thing of history. If you're embracing the future of conference calls, do it the right way. Ditch the notepad, and get every single word down to paper on an UberConference call transcript.
How to Get a Transcript of Your UberConference Calls
There are a lot of reasons why getting an UberConference call transcribed may be useful. It helps keep a complete written record of all of the topics that came up during your meeting, making it easier to pinpoint the most relevant parts. UberConference has its own transcription tool called Voice Intelligence, an inbuilt automated option that will get the job done within minutes. Still, most users find it somewhat unreliable and prefer to take the transcription process into their own hands. However, making your own transcriptions is difficult and time-consuming, especially if you have no experience. It's a lot easier to delegate this task to a computer or, better yet, a trustworthy transcription provider like GoTranscript.
Automated transcription services might be a quick fix if you need an urgent record of all things covered in your online conference. Yet, most of the time, they're inaccurate and fail to recognize some words. Although there are some "not too bad" options in the market nowadays, automated transcriptions are still far from the capabilities of the human brain.
Get Your Audio File
To get down to work and start the transcription process, you need to record and download your meeting. Thanks to UberConference, this step is straightforward and very intuitive. As soon as the most relevant part begins, you must simply click the recording button once. You can do this at any point of your call. Afterward, all you have to do is proceed with your meeting as you normally would and then click the red button again once you're finished.
The UberConference platform allows you to download an MP3 file with the audio content you just recorded. You can look it up in the Past Conference section at your convenience and save it right into your computer.
Transcription Time
Now that you have the MP3 audio file of your meeting, all you have to do is send it to the transcriptionist of your choice. You can sit back and relax or get some more work done while waiting for the final text file. You should soon get a time-stamped document with a clean, word-by-word record of everything that was discussed in your UberConference call. The text file will typically be sent to you in a matter of days, and then you can share it with your team or all those concerned.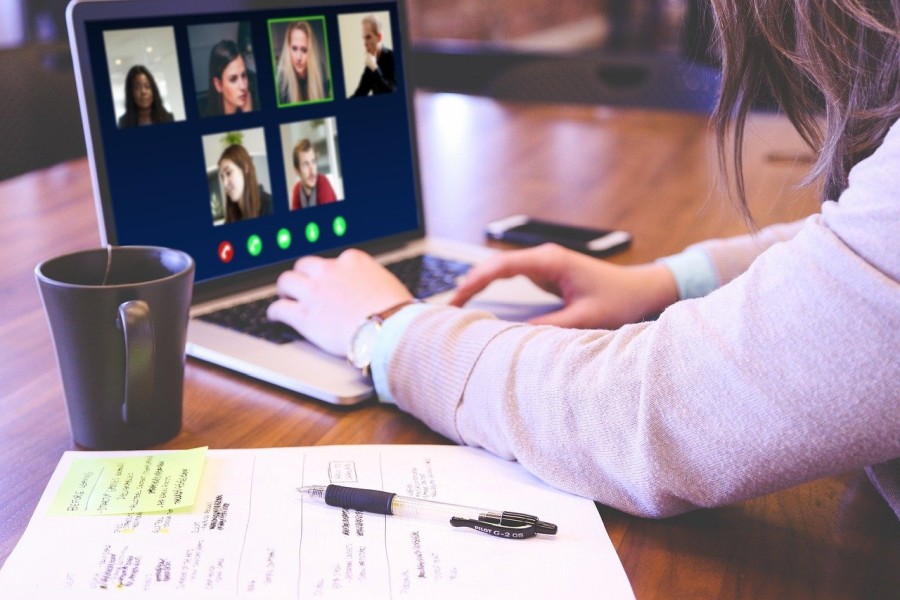 Conclusion
Having to go through the whole conference time and time again to find just the one sentence you're looking for is very ineffective. Getting an UberConference transcript will allow you to search for keywords more easily without having to listen to the whole audio every time. When in a professional setting, it's crucial to get the text as accurately transcribed as possible.
If you want an impeccable job done, it's a lot more convenient to hire a company dedicated to providing these services. GoTranscript is a reliable and affordable service with over 15 years in the business, guaranteeing 99% accuracy or higher in all transcriptions. The process might take a little longer than that rendered by an artificial intelligence engine, but the results are by far superior.