Voice memos provide users a fast and accurate way to record meeting notes, shopping lists, reminders, and any other important information. You may find that some voice recording applications limit the length of these memos, while others allow the user to continue recording until they run out of storage memory. These applications also allow users to edit and share their files once completed.
Voice memos may be new to you, and you may want to know how to record them in the first place.
First, you need to download the application onto your phone or any other device you may be using.
Proceed to open the voice memo application. You should familiarize yourself with the application features before getting started with the recording process.
Click on the red button to begin recording.
Click on "Pause," "Play," and "Stop" icons to pause, play, and stop the recordings, respectively. You can also proceed to edit your audio file as you deem fit.
Click "Done" when you have completed the recording task. Name the voice memo as you wish and proceed to save the file on your device.
How to Transcribe iPhone Voice Memos
Now that you know how to record a voice memo, the next step is to understand how to turn recordings to text. Let's assume, for instance, you attended a project meeting and recorded the session using the GoTranscript app on your iPhone. Now, your boss needs you to share the minutes of the meeting with the team. So, how do you get started? Below are steps that you need to follow to begin transcribing quickly and easily:
Start by opening the voice memo app on your phone. Search for the particular voice memo you are interested in, and select it.
Share the voice memo file to your GoTranscript app by clicking on the ellipses button. Click on "Copy to Recorder," which will show

GoTranscript icon.

After you have successfully uploaded the voice memo onto the GoTranscript app, you can now proceed to submit the recording for transcription to commence. The voice memo transcript will be ready for you in your selected timeframe. You should ensure that you crosscheck the file name and edit accordingly where necessary before submitting the file.
Why You Need Voice Memos
Imagine that you attended the important project meeting with your boss, and you had to rely solely on your writing skills. You will need to have had fast and accurate shorthand skills to capture everything discussed, then afterward transform your scribbled notes into shareable minutes. Mind you, this is with the assumption that the speakers were kind enough to speak in turns rather than over each other, as well as slow enough for you to capture all crucial information. You would have found it to be a rather hectic job, and you would probably not deliver results on time.
Using a voice memo app on your iOS device instead makes things so much easier for you, as you can actively participate in meetings without worrying about missing out on anything important. The comfort of knowing that you can entrust your audio recordings with experts who will lessen your burden is immeasurable. Besides, there are several more reasons why most people prefer transcribed voice memos:
Text files are much lighter in storage memory and don't consume nearly as much storage space.
Text files are way more convenient to navigate, edit, and share.

People can read these files in any text app without requiring additional devices like headphones.

With transcription, content can reach a wider audience through blogs, web journals, and articles.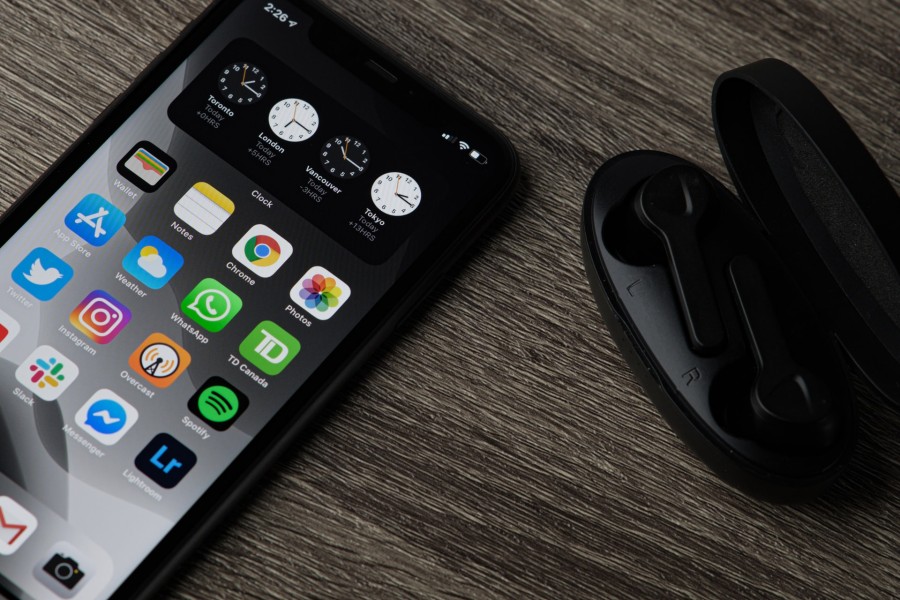 Why You Should Try Out GoTranscript
Certain speech to text apps out there promise to transcribe your voice recordings in real time. These are often free apps and they mostly use automated speech recognition. While AI has come a long way in recent years, it still can't compare to human transcription.
Hiring transcription experts significantly lessens the workload that clients would otherwise endure to record and prepare documentation for their projects. At GoTranscript, we have a team of more than 20,000 expert transcribers, translators, and editors, so we guarantee 99% accuracy or higher, timely delivery, and competitive rates.