Audio to text transcription is something that we generally don't think about until we need to do it. Whether you have a video that you need a text transcription for, an audiobook, or just some voice notes, the question is the same. How can you quickly get the audio recording into a text format, without pulling your hair out in frustration?
Have no fear! There's an easy way to transcribe audio recording to text on Mac. Follow these simple instructions to get the job done. Your hair will thank you!
Easy Audio and Video Recording Transcription on Mac
Audio to text transcription on a mac can take many forms, and your success rate will ultimately depend upon the quality of your source recording. If your source material has a lot of distortion or garbled speech, obviously automatic transcription will be less effective. For most purposes, you can achieve satisfactory results using your Mac's built-in functionality without investing in additional hardware or human transcription services.
Here's the Prescription for Automatic Transcription
1. On your Mac, open System Preferences.

2. In the System Preferences window, select Dictation and Speech.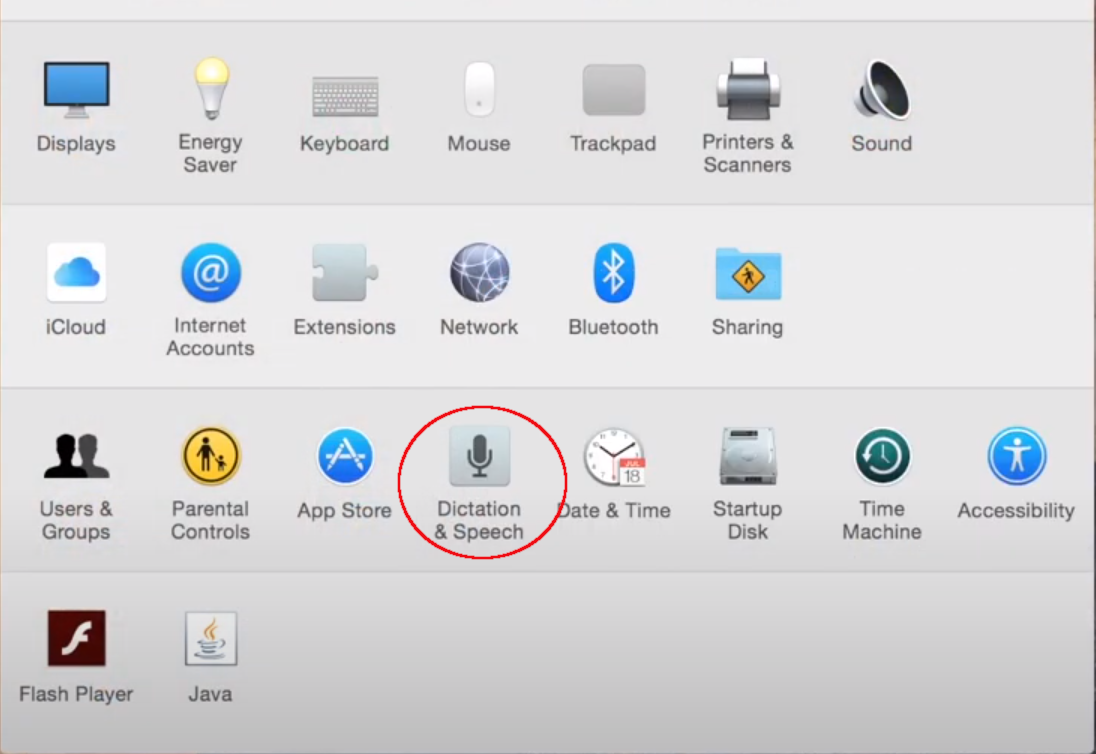 3. In the Dictation and Speech window, select the option to turn dictation on, and make sure to select the appropriate microphone input. On most systems, the Internal Microphone will be the default choice. If you have a separate microphone or input source, you can choose it here.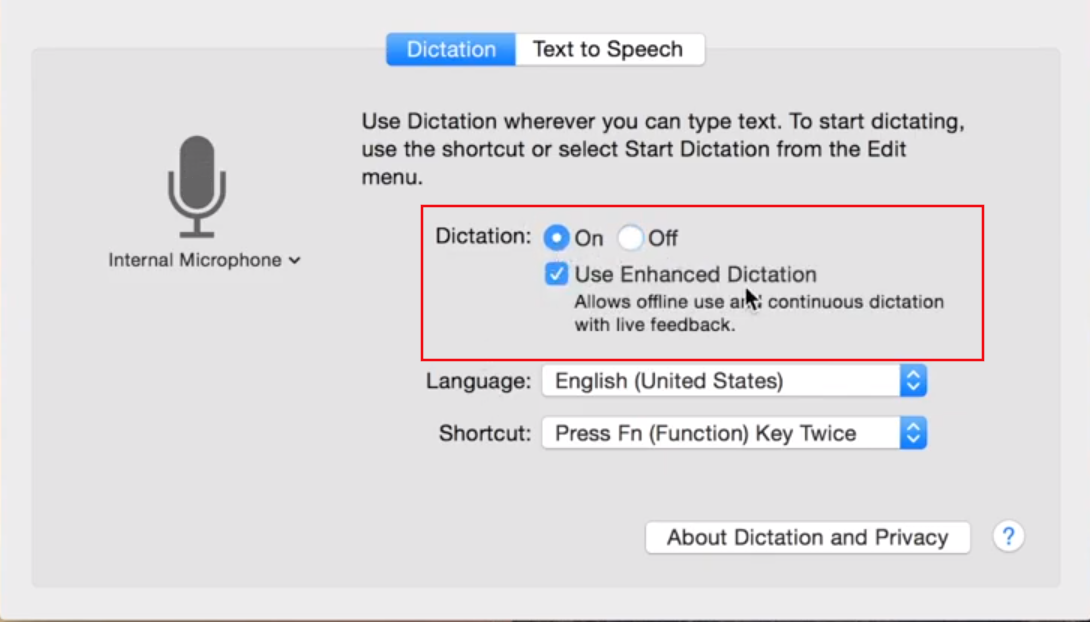 4. While still in the Dictation and Speech window, you can also check the Enhanced Dictation option, which will show you real-time results of transcribed audio to text. Real-time transcription helps correct any mistakes in automatic transcription. Note: This may require a relatively large download on some systems. Though this only needs to happen the first time.
5. Make a note of what the Shortcut key is listed, and change it if you wish. The default is pressing the Function (Fn) key twice.
6. Lastly, if you will be transcribing a language other than your default system language, select that appropriate language from the Language drop-down list.
7. After you have selected all the options in the Dictation and Speech window, you can click out of the window. Your changes save automatically.
Once your settings are in place, it's time to begin the transcription. For this purpose, you need some kind of text editor. You can use anything from TextEdit, Apple Pages, Microsoft Word, or Google Docs.
Simply open a new document, and press the shortcut key that you selected from the Dictation and Speech window. The Speech Dictation icon will popup indicating that your computer is now listening for speech audio.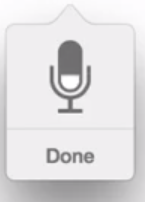 From here, it's as simple as playing the audio that you want to transcribe into your computer's microphone. If the sound is already on your computer, you can play it in the background using any installed audio player app. As long as your computer can "hear" the audio clearly, that's the only thing that matters.
If you've selected the Enhanced Dictation, you will see real-type transcription results as the audio is recognized. Otherwise, the results will appear after you click Done. For transcriptions longer than a few sentences, it is highly recommended to use Enhanced Dictation.
Expect Imperfection in Each Section
Automated transcription certainly has its benefits. Just be prepared for some hiccups here and there. For one, the computer will not automatically know where to place punctuation. Full stops, commas, and paragraphs will need to manually inserted unless they are spoken in the audio. Also, the computer will not distinguish between different speakers or voices, so you'll have to add speaker labels on your own.
Still, automated conversion of audio to text on Mac will save you the time of typing everything out yourself, and every bit of time saved is a bonus.
The Final Word on Transcribing What's Heard
We hope that these instructions have helped you transcribe audio record to text on Mac. For the everyday use scenario, your Mac's built-in function can undoubtedly get the job done. If you are looking for something more foolproof, GoTranscript offers 99% accurate transcriptions performed by real humans at affordable prices. If speed and accuracy are your main concerns, GoTranscript is your go-to source for transforming spoken audio into top-notch text.