If you have really important phone calls and need to keep reliable records of them, it's crucial to have a transcription method that works for you 100% of the time. As many know, iPhones have a built-in system that transcribes voicemails. While this system is usable for the casual user, the automated transcription can sometimes be a little finicky to use and leaves a lot to be desired. If you depend on keeping an accurate record of any iPhone voicemail transcription, here are some steps you can take.
How to Transcribe iPhone Voicemails in Four Steps
Download the GoTranscript Voice Recorder App
New voice recording technologies are incredibly easy to use and highly powerful. The GoTranscript voice recorder app is available for both iPhone and Android devices.
Now that you have the app, it's as easy as pressing the big button in the middle to start recording! Hit that record button, and playback the voicemail that you need transcribed. After recording the iPhone voicemail using the app, follow a simple process to send the recording to GoTranscript service to have your voicemail transcribed.
You don't have to stop at just recording and transcribing voicemails. The voice recorder app from GoTranscript is a great tool to use for recording just about anything. Imagine being able to send a recording from a recent lecture and get every single word back in text form. No more aimless scrubbing through those audio files!
Alternatively, if you're not quite up to using the transcription app from GoTranscript, it's just as easy to send in audio files that you've recorded previously (from any app or device), and have that transcribed. All iPhones come preloaded with the Voice Memo app, which is just as easy to use! Look below to find out the easy steps to upload your audio recording for transcription.
How to Upload Audio Files to Gotranscript From an iPhone
Use your recording app of choice (like Voice Memos) to record your lecture, meeting, or anything else
Use the share sheet function (the little square with the arrow pointing out the top) to send the audio file using email
Email the audio file to info@gotranscript.com, and the team will gladly upload the audio file to your account for transcription processing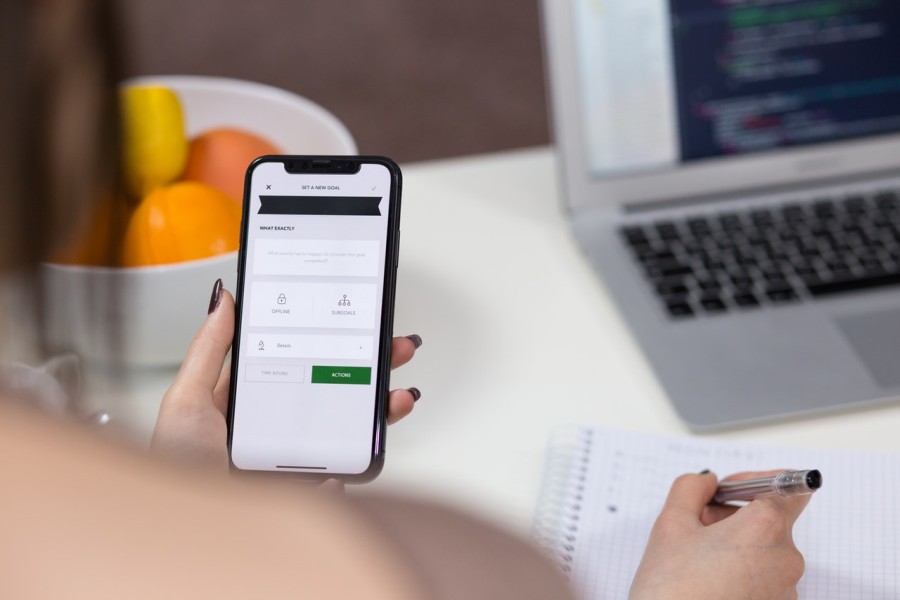 How to Forward Your iPhone Voicemail to Gotranscript
If you already have voicemail messages on your phone that you would like to have transcribed, it's even easier to go through the process.
Go to your Phone app on your iPhone
Go to the Voicemail tab in the app, and press on the voicemail that you would like to share
You will see a share sheet (square with arrow) button at the top right, which you can press to send the selected voicemail to info@gotranscript.com for processing
Why You Should Transcribe Your Voicemails
You probably already have a valid reason to transcribe your voicemails if you're reading this article, but here are some excellent reasons why someone might want to transcribe their voicemails:
Keep records
Leave a solid paper trail
Make it easier to reference information from meetings or conversations
Whatever reason you might have for using iPhone voicemail transcription services, GoTranscript and their app are ready to serve you as a client and provide a flawless transcription of all audio and video files you send their way. Look no further for your transcription needs, and leave behind the days of forgetting who said what, or what exactly did the professor say about parabolas.